Here are some of the aircraft in progress now, and recently completed. I will keep it updated as work continues. Be sure to scroll all the way through, as I don't always add new pictures starting at the top. We also appreciate any feedback, ideas, or comments. Updated with more pictures 08/22/2018.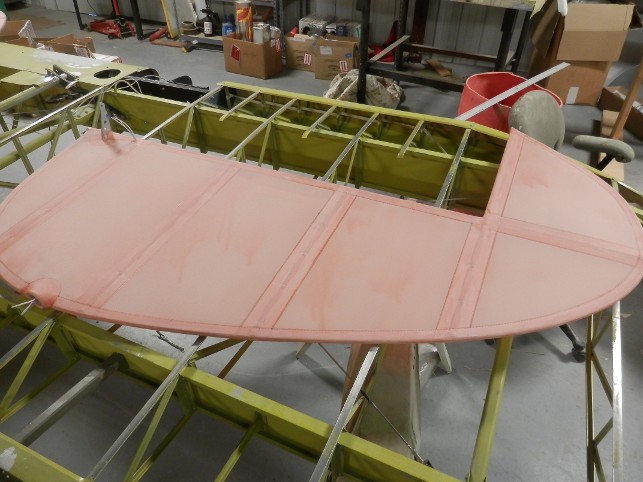 PA-18 Supercub being rebuilt for Mike Templeton Carthage MO.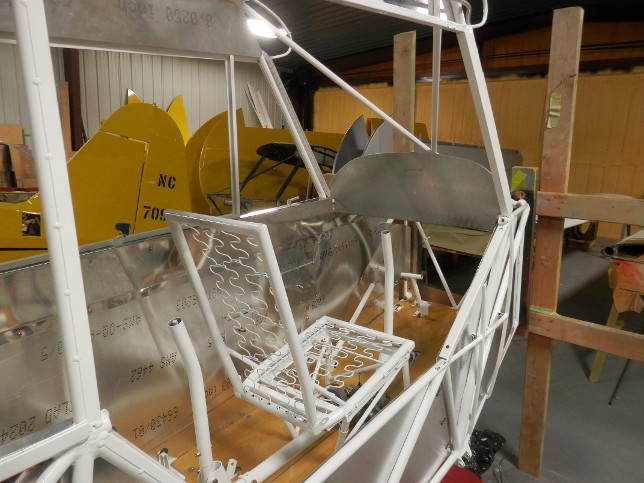 All new interior panels have been installed.
Battery box installed. Comm and ELT antennas are inside the fuselage.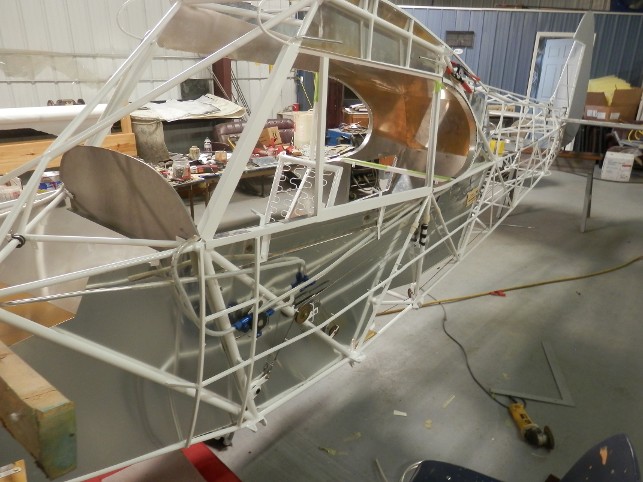 Flap cable intalled. Panel is ready to be cut for instruments.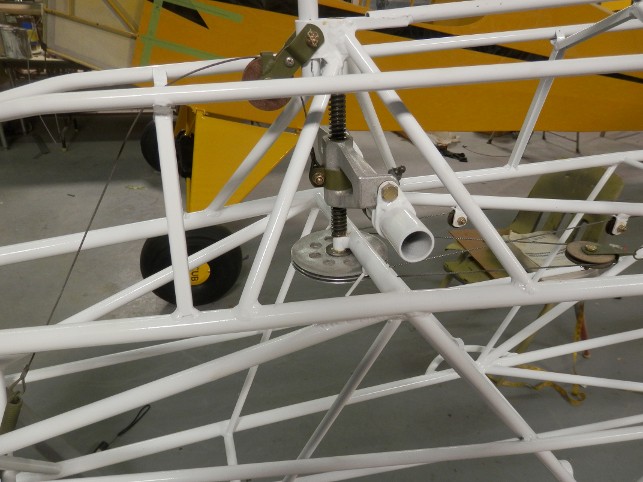 Trim system refurbished and installed.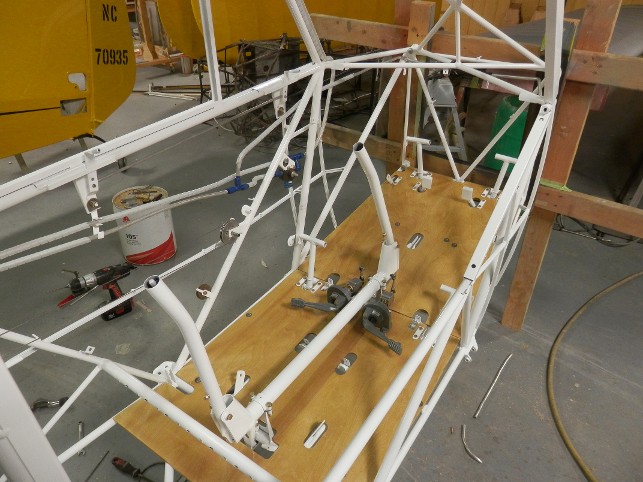 It's starting to come together.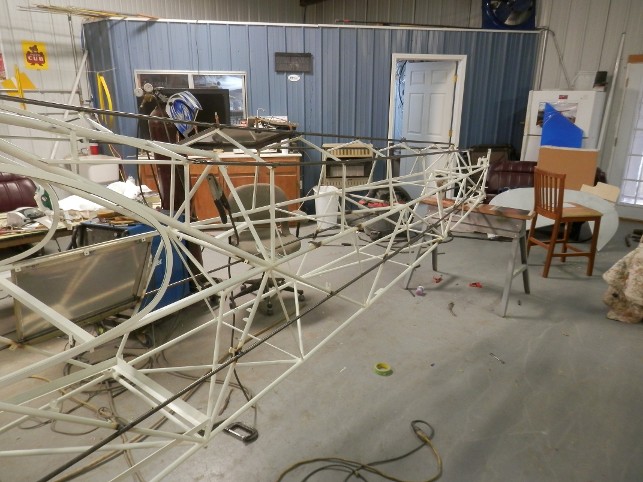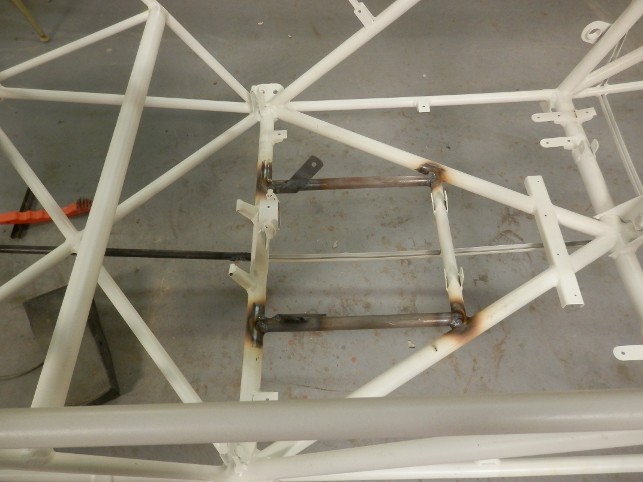 STC floor mount seat belt attach fittings from Atlee Dodge.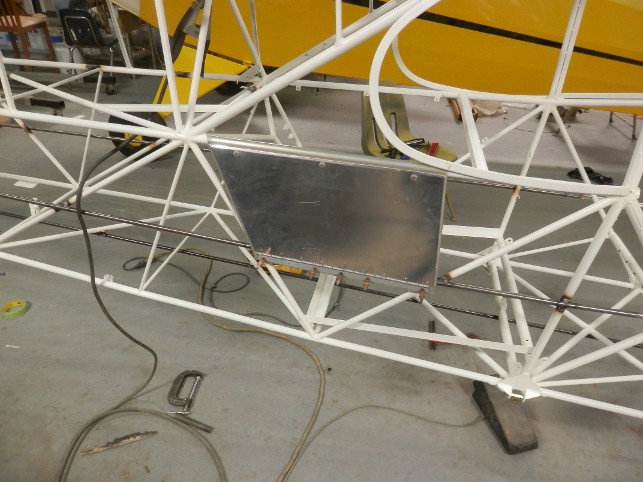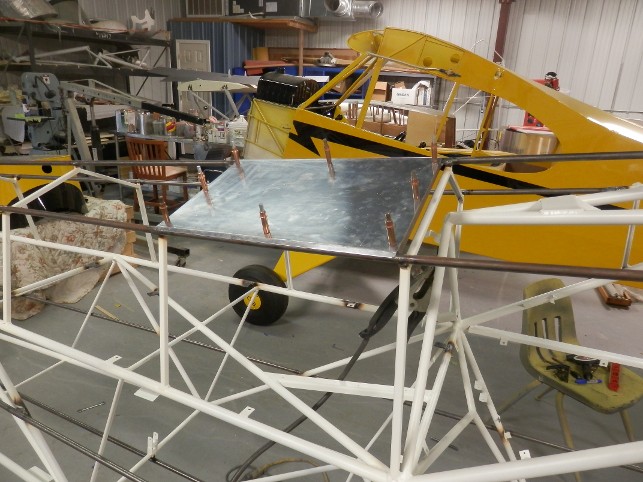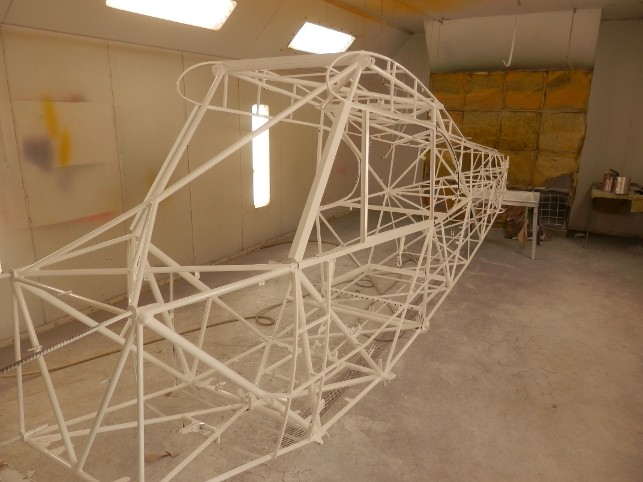 Mike chose white instead of the standard black for the fuselage.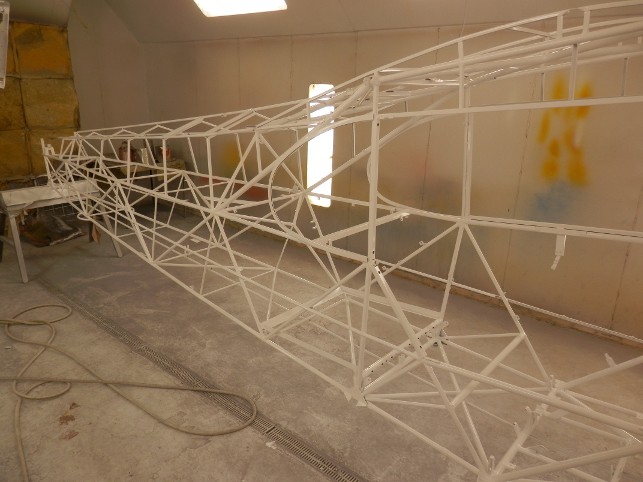 Ready to start bolting in parts, a lot of parts.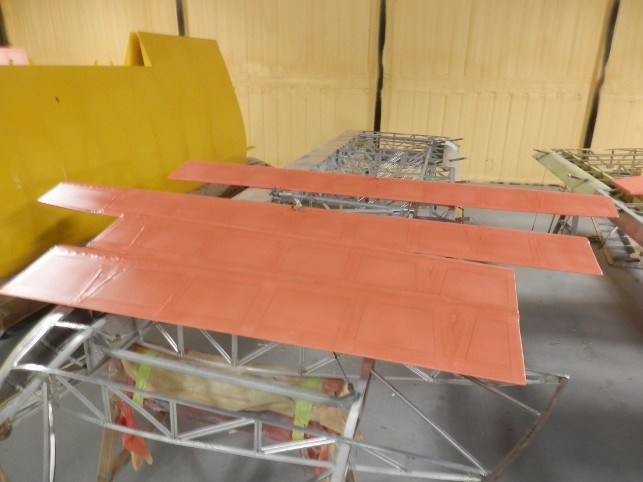 Tail feathers ailerons and flaps ready for primer.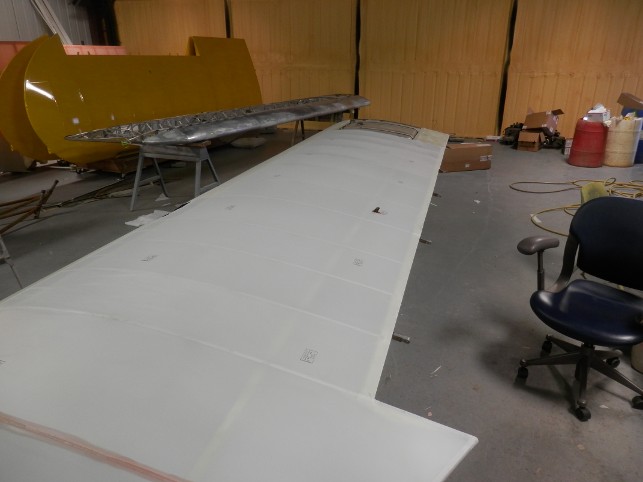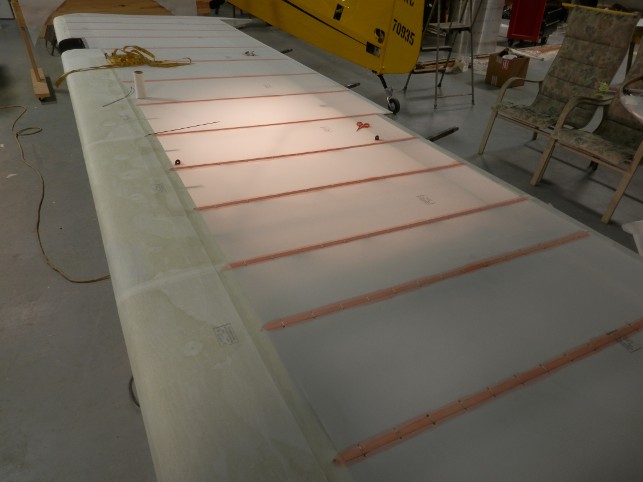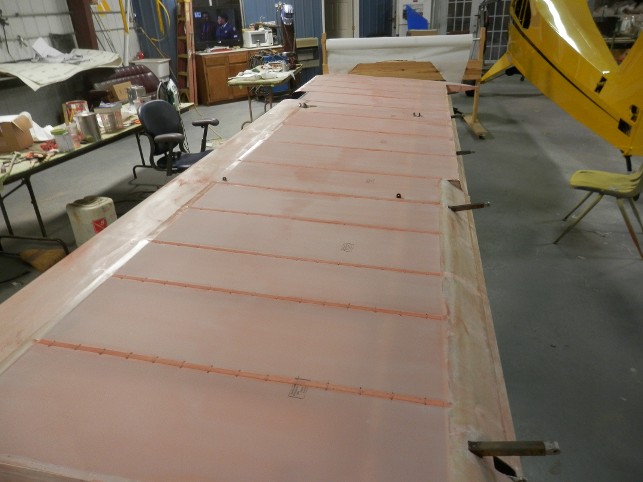 Ready to add pinked tapes and inspection rings.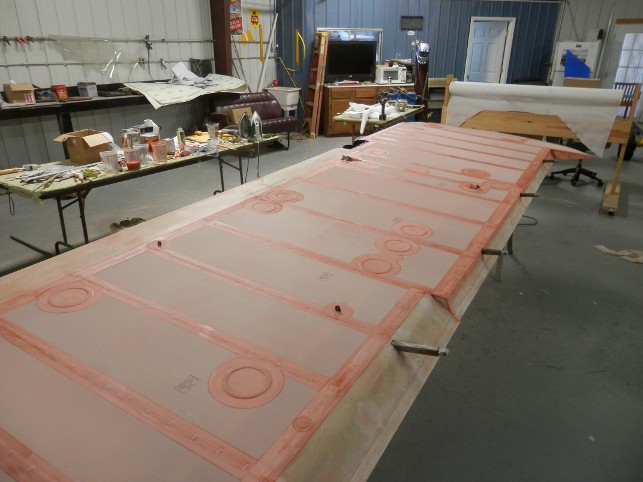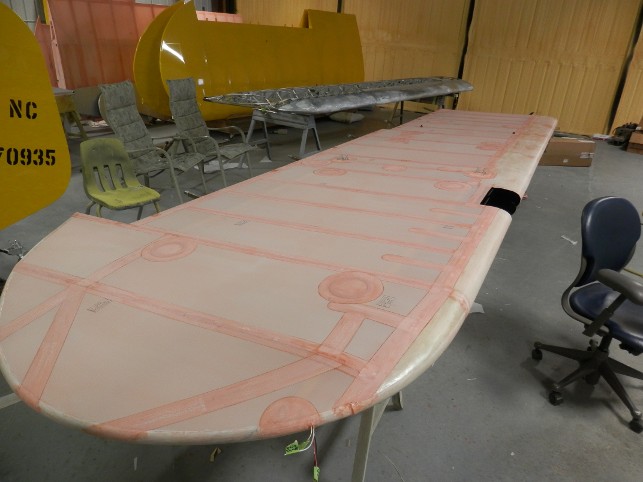 Add the bias tape around the tip then it's ready to iron and spray the Poly-Brush coats.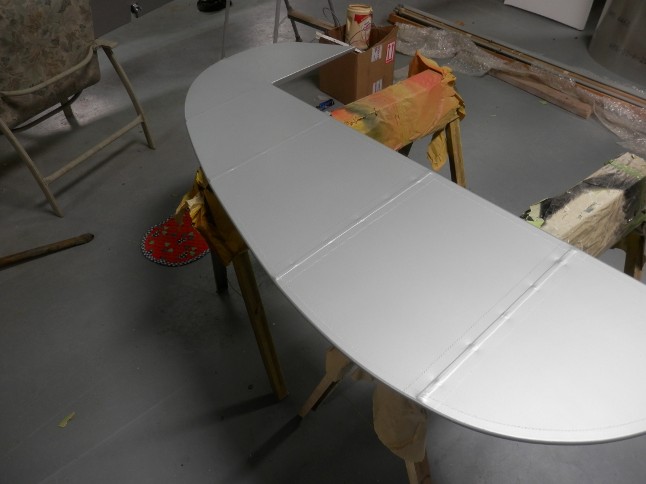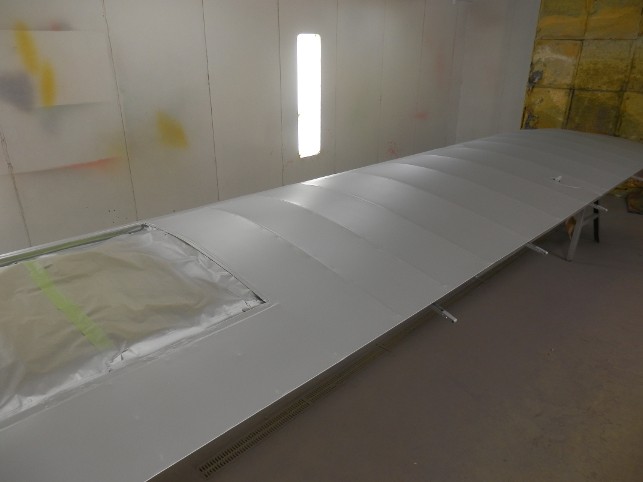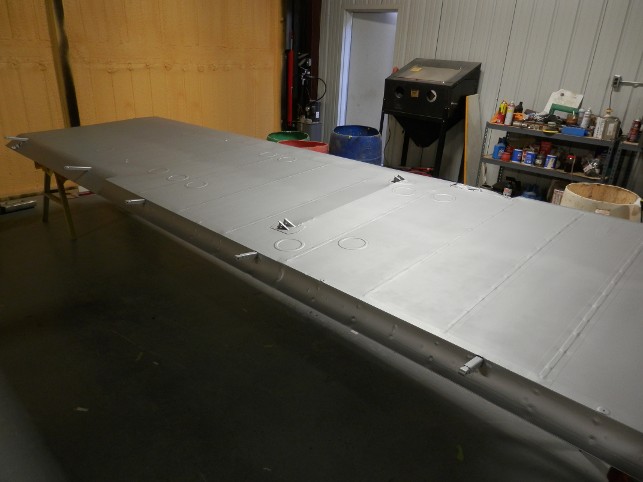 Now on to the fuselage, a new one from Univair.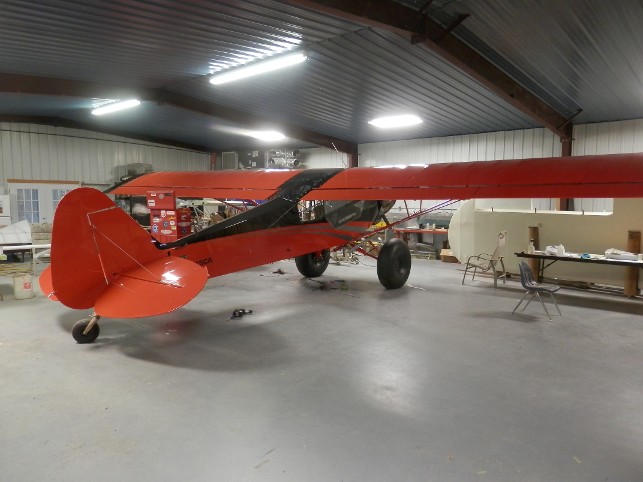 Finished, and ready for certification.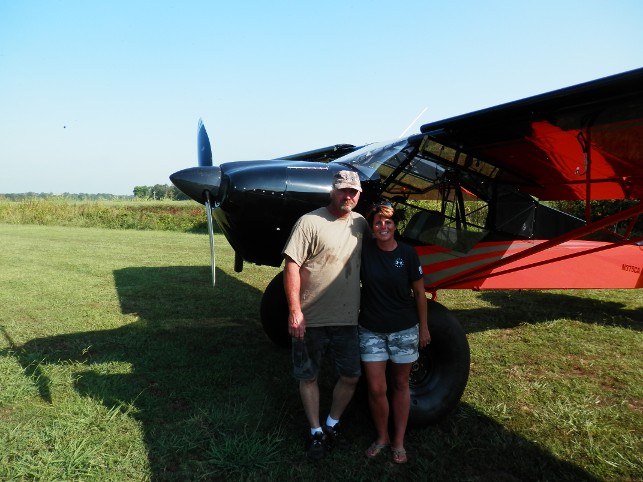 Another satisfied customer.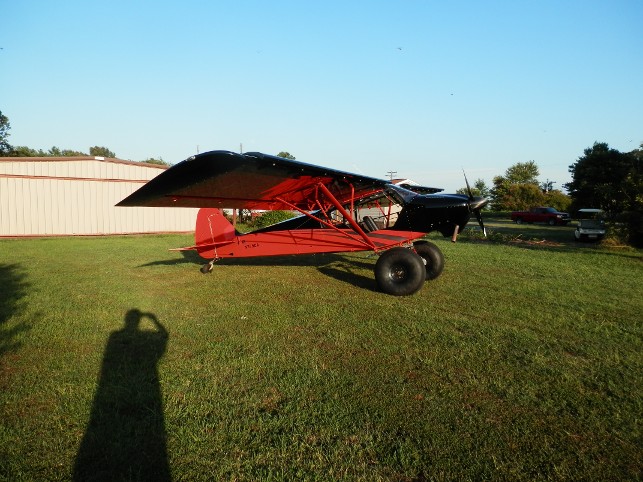 This is an impressive aircraft to fly.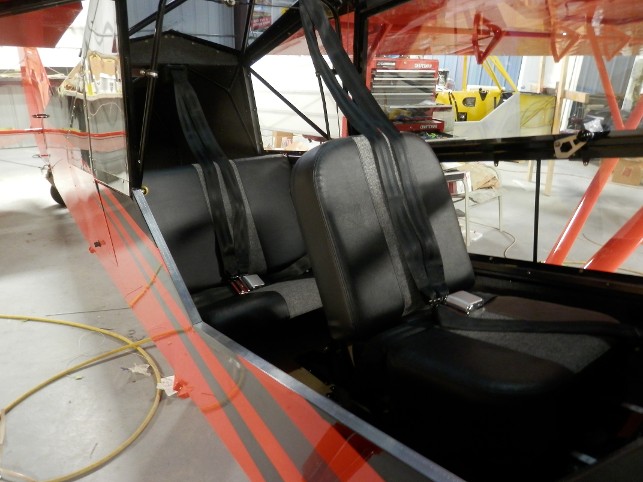 Doing interior and trim work.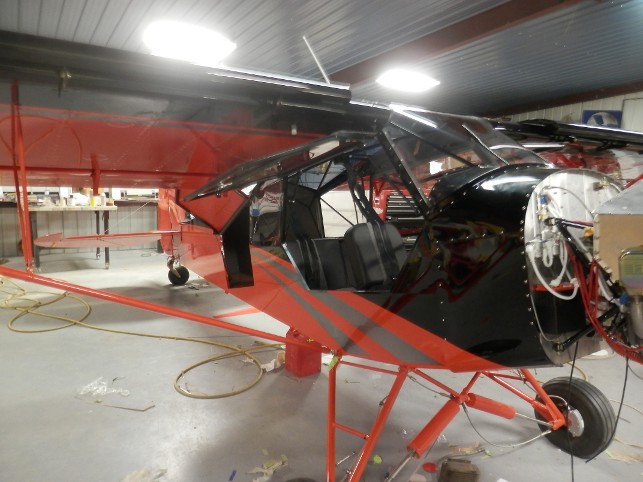 We are in the last stages of assembly.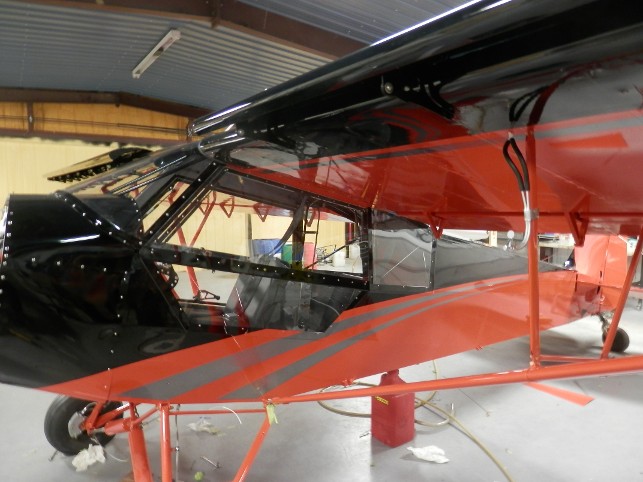 Can't put the big tires on yet, will not go out the door.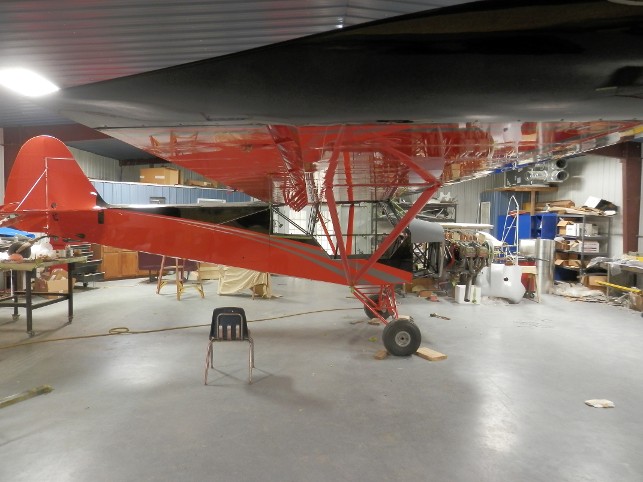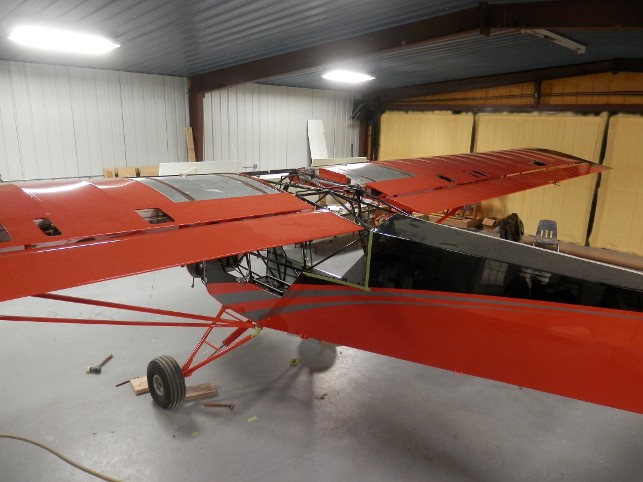 We can see the light at the end of the tunnel finally.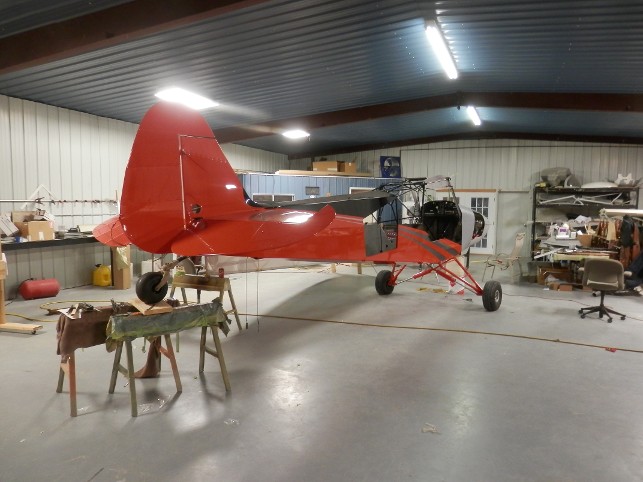 Tail is on, it is coming together at a pretty good pace.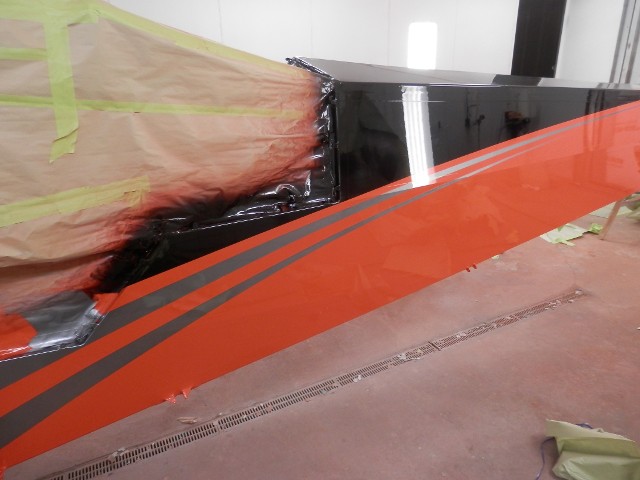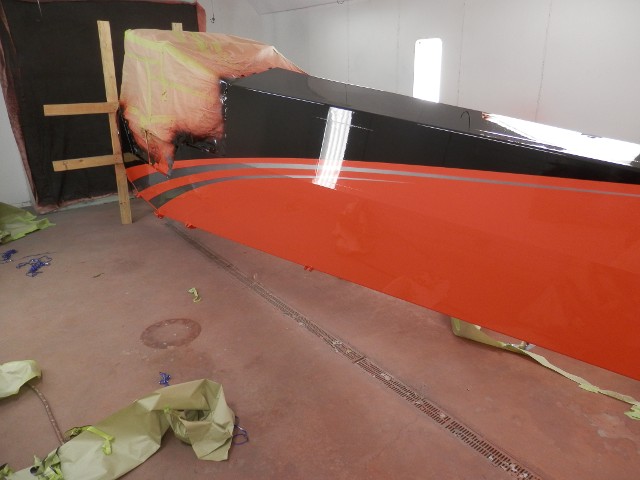 This scheme turned out really nice.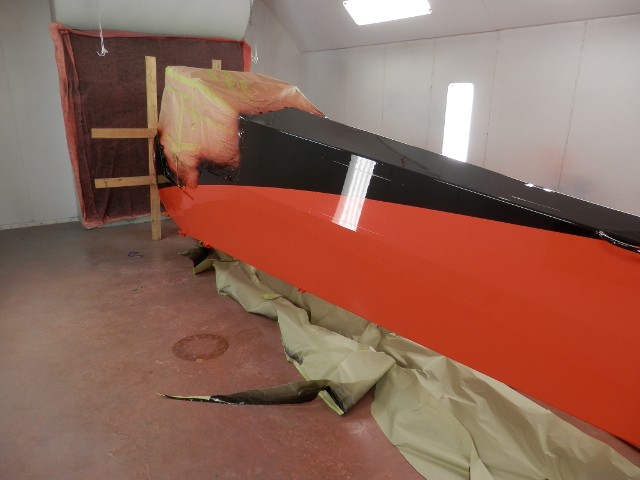 Black is on. Sliver is next.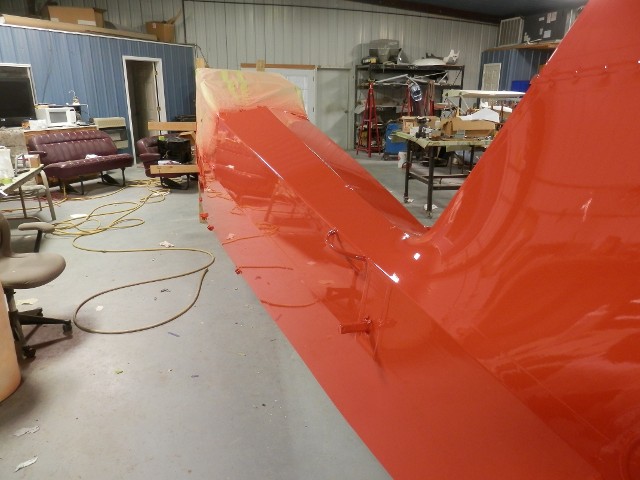 Fuselage is ready for the trim colors.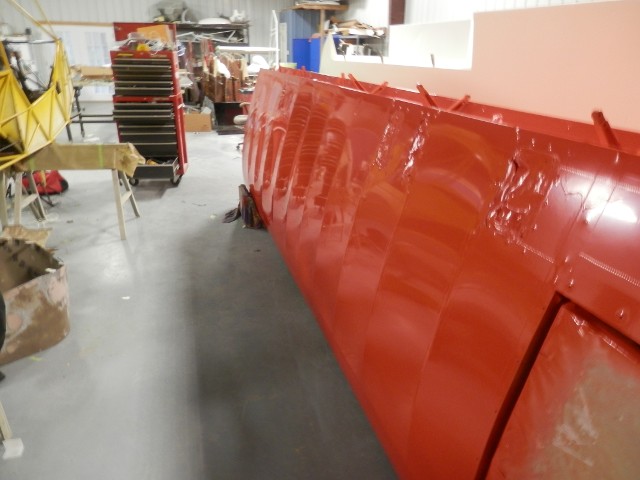 Wings have first coat of orange. This will be color sanded, and then thr final coat.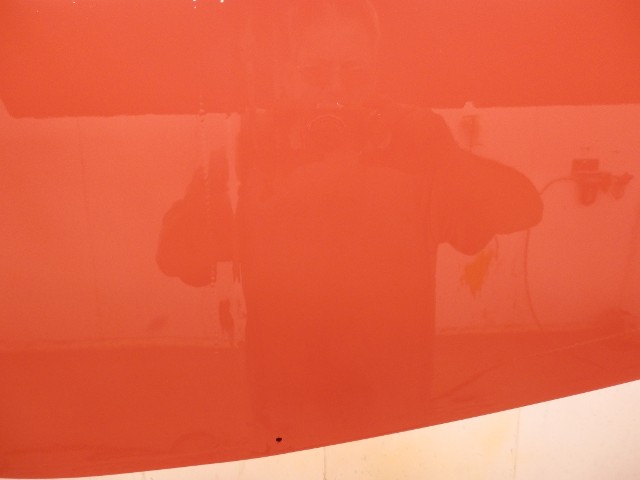 Final coat on tail feathers turned out very nice.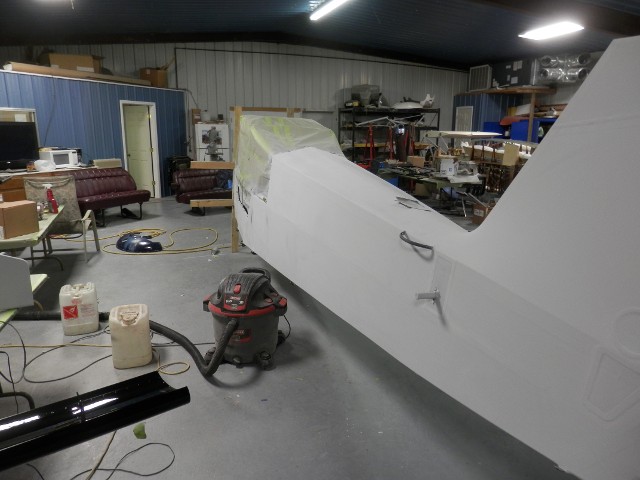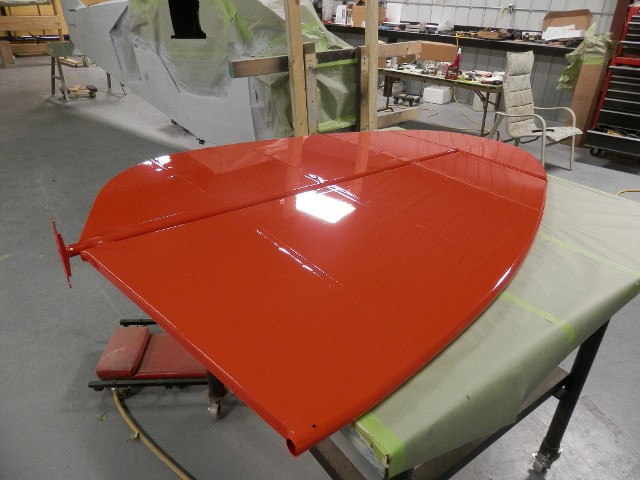 First of the painted pieces. Orange, black, and silver will be the color scheme.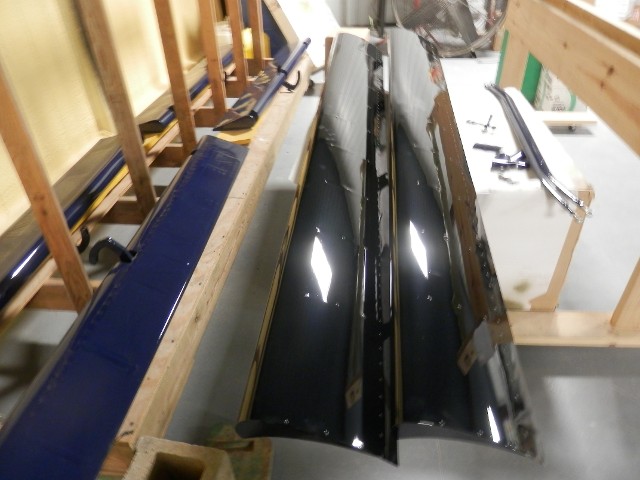 Leading edge slats are painted.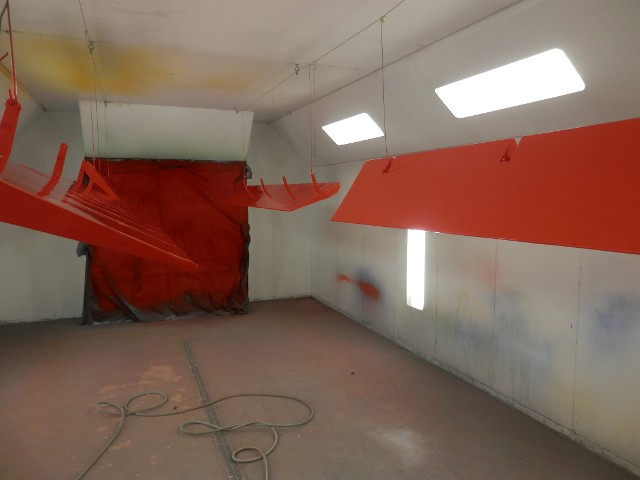 Ailerons and flaps are painted.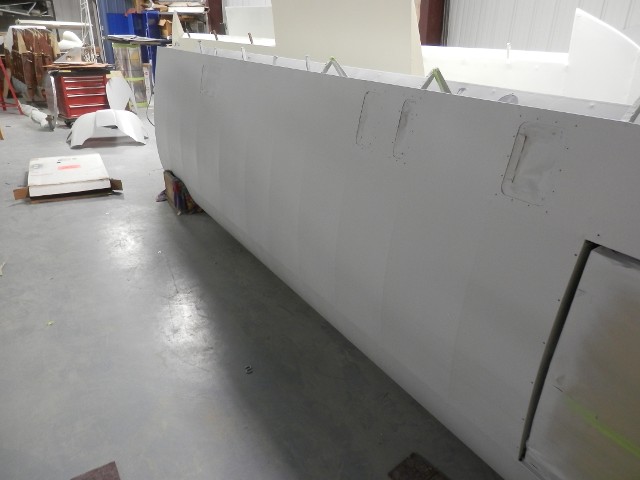 Wings are primed and curing.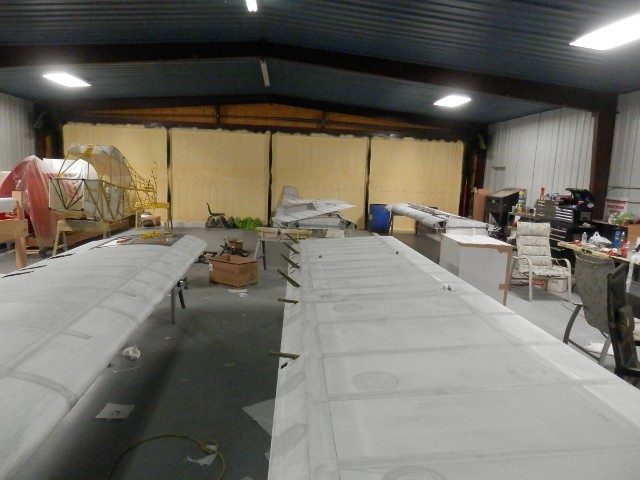 Iron out the tape edges and then on to primer.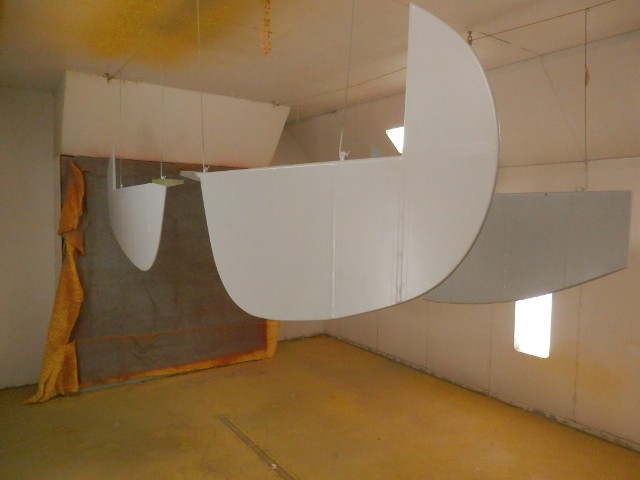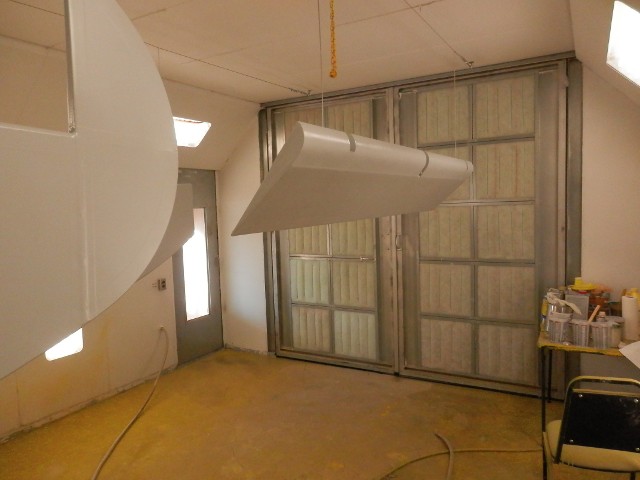 Still have 1 aileron and 2 flaps after these.
On our way to deliver, had to wait on some weather to clear during the trip.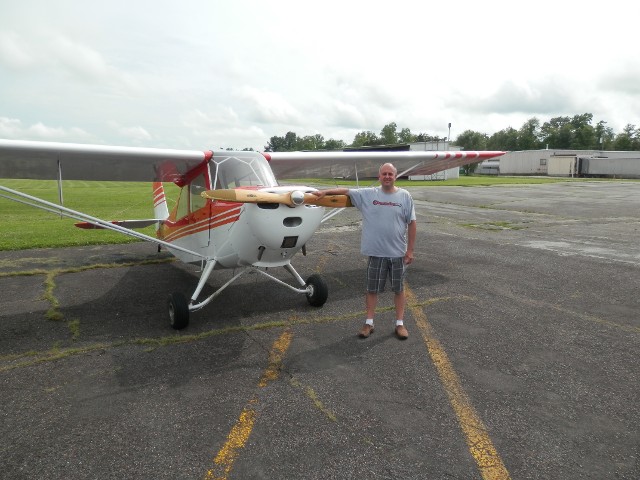 At home with its owner, Tony Vitiello, Festus Missouri.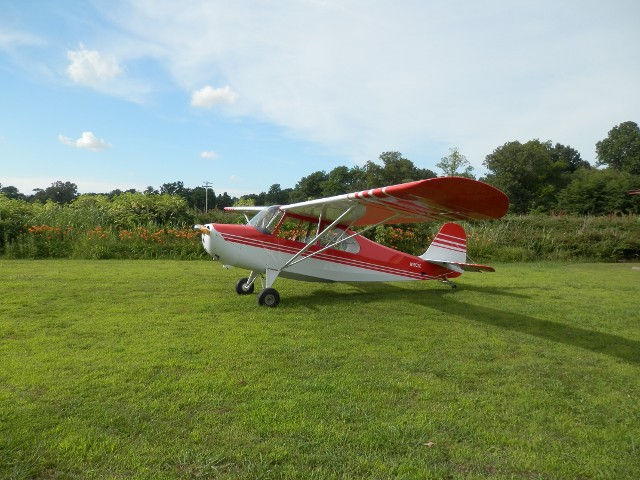 The Champ is finished, ready to deliver.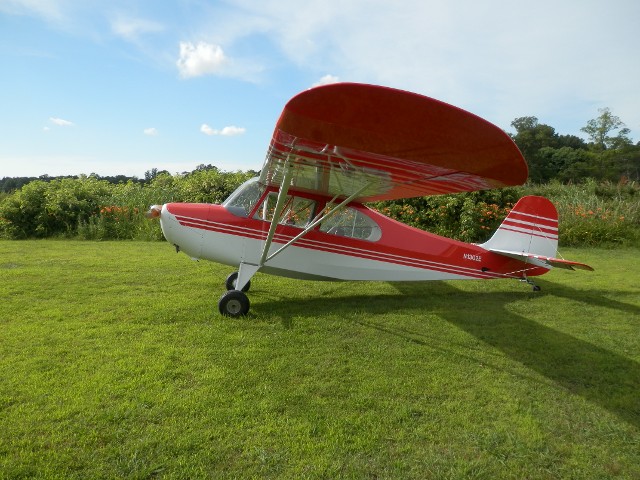 Headed to its new owner, Tony Vitiello in Missouri.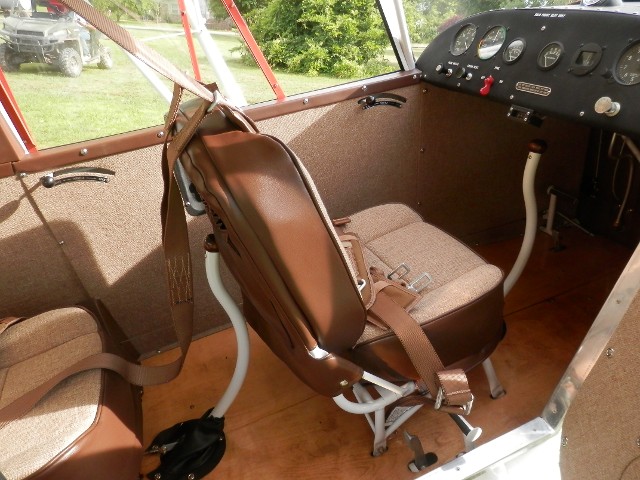 New seat cushions and stick boots from Airtex Interiors.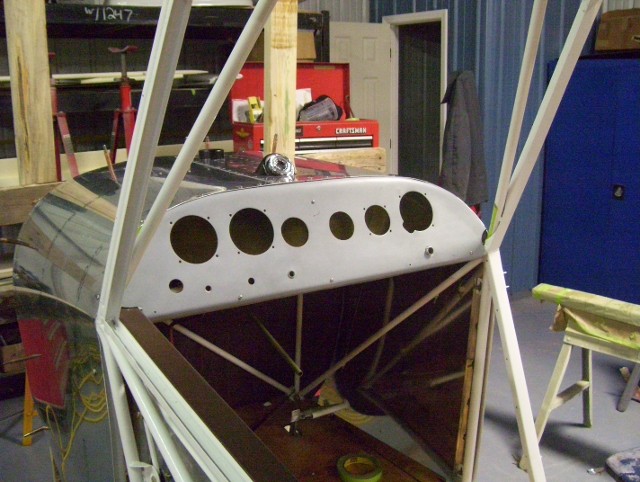 One of our projects is a 7-AC Champ, it's getting a very extensive complete ground-up restoration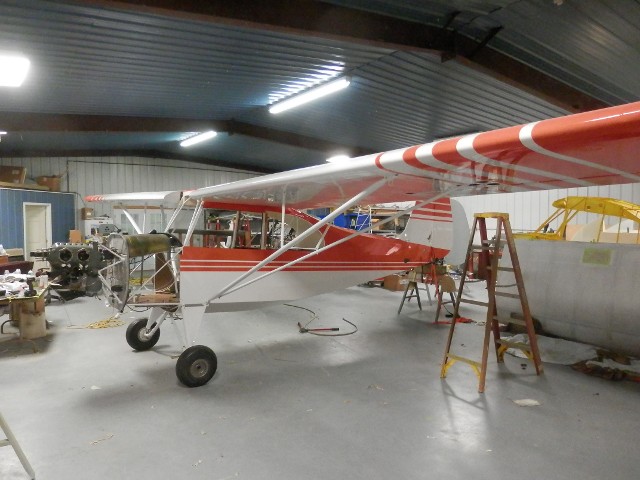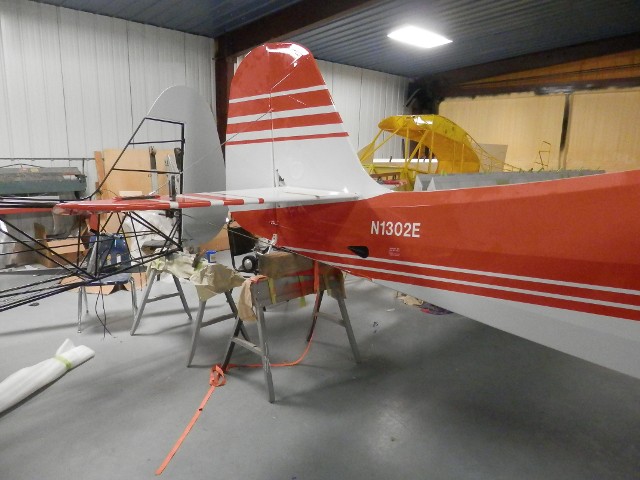 Stabs, elevators, and rudder installed.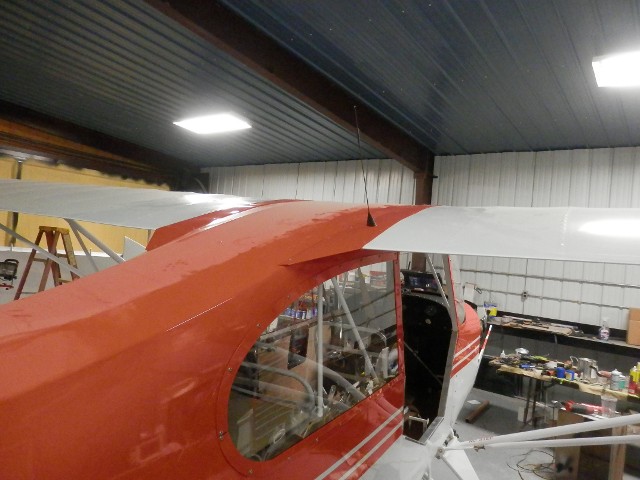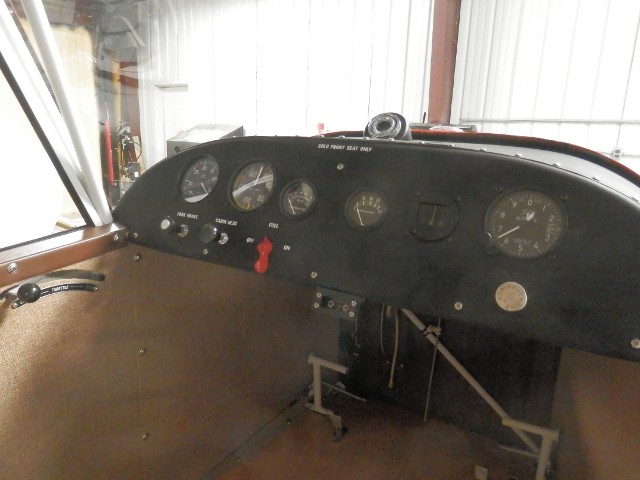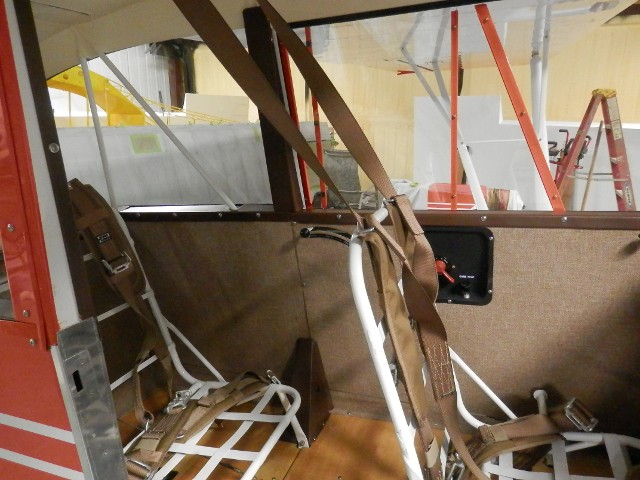 Waitng on the seat cushions from Airtex Interiors.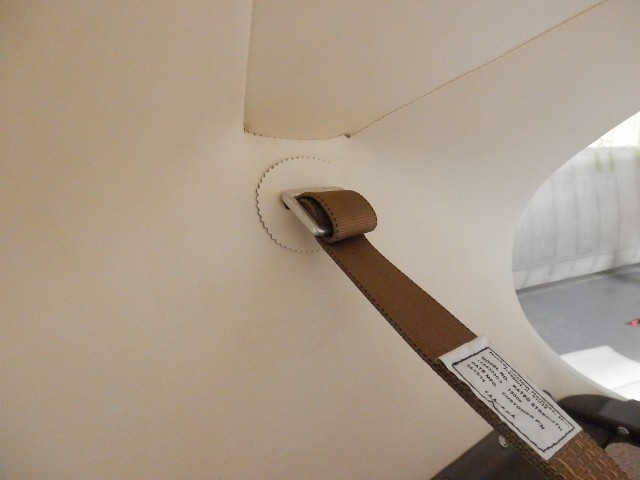 Hooker Harness installation for rear seat.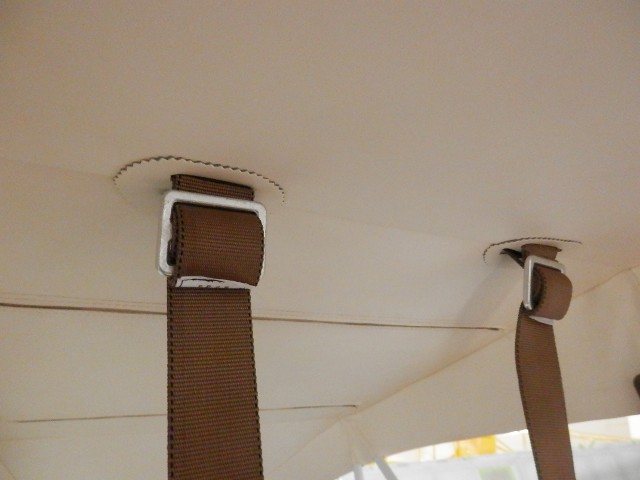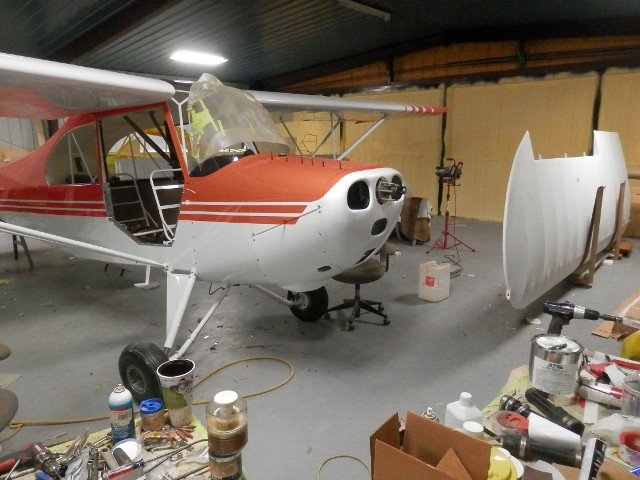 Windshield installed, fitting cowling.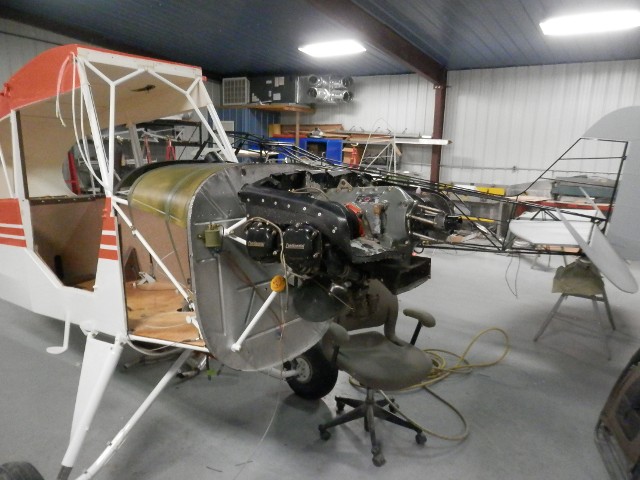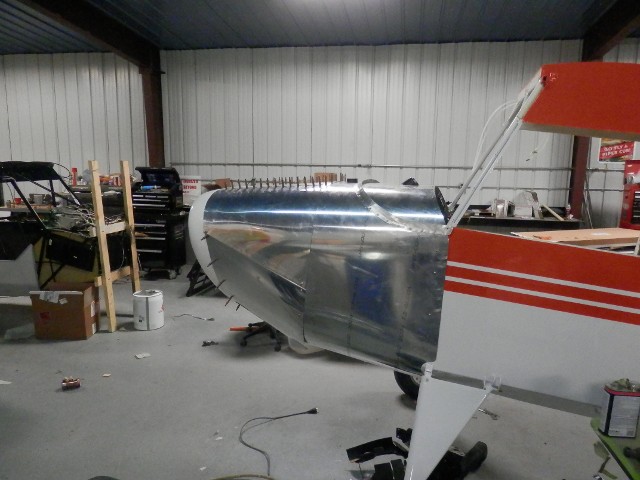 New nosebowl and cowling being fitted.
Fabricating new wrap-around boot cowl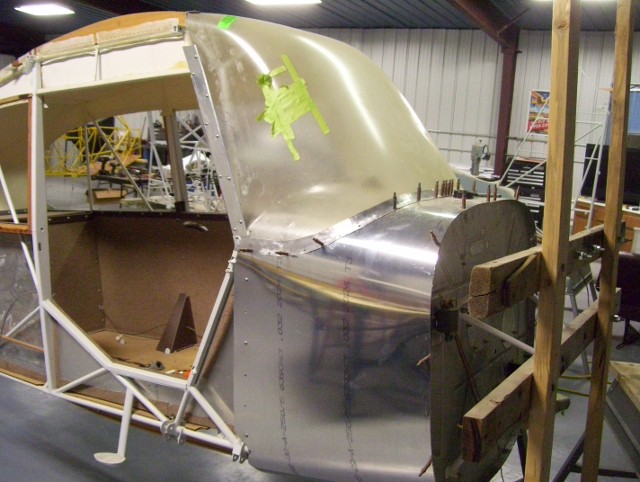 Fitting windshield trim and new windshield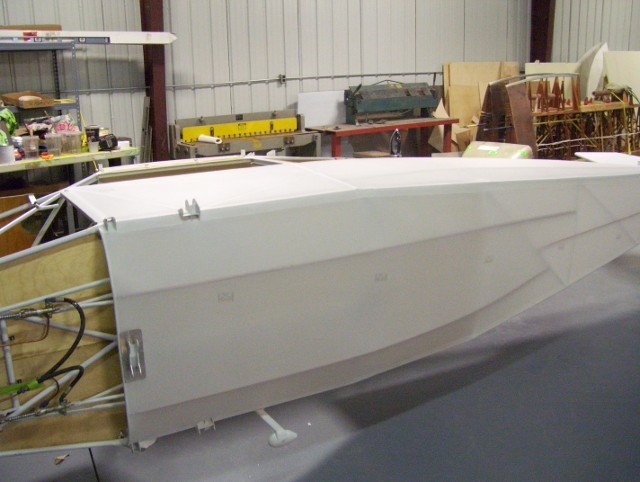 Starting covering of fuselage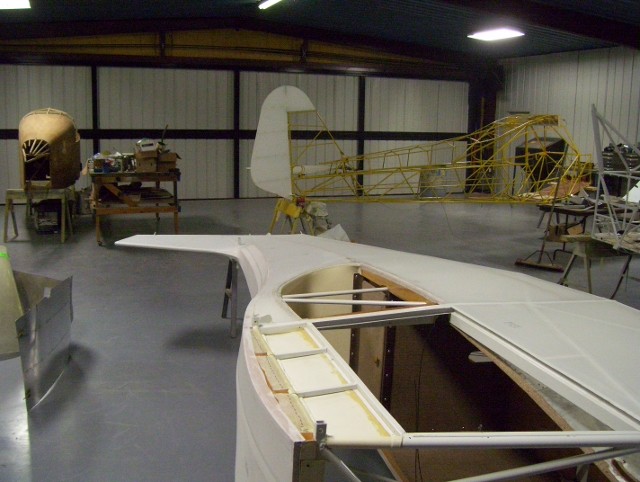 Almost ready to start taping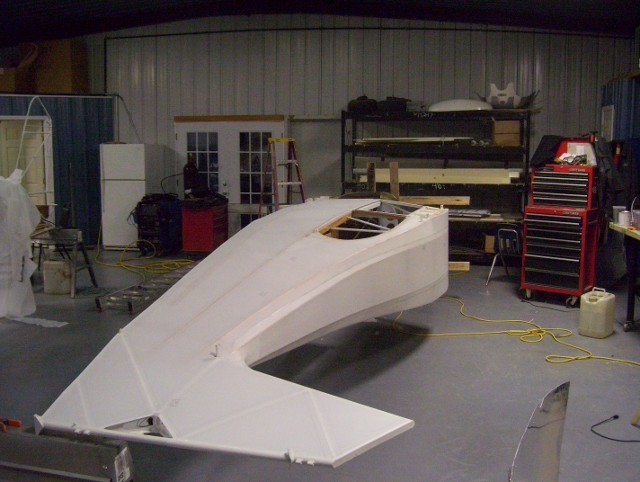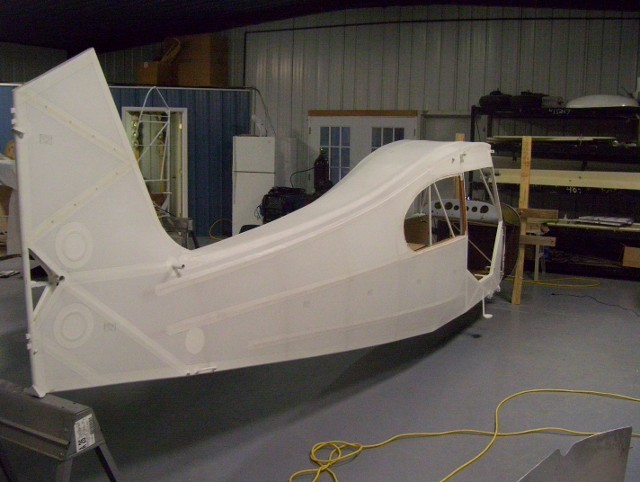 Pinked tapes on, inspection rings on, ready for final edge sealing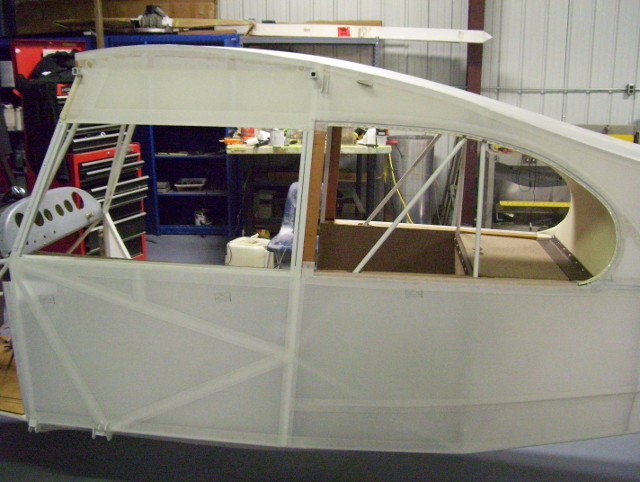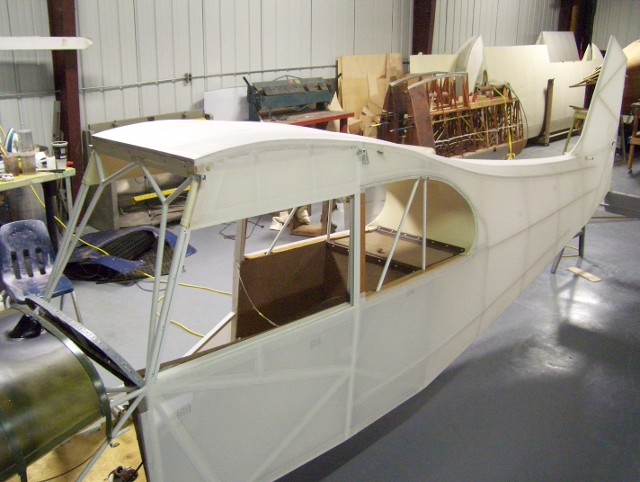 Ready to mask and prime, the wings can be seen in the background, they are covered and primed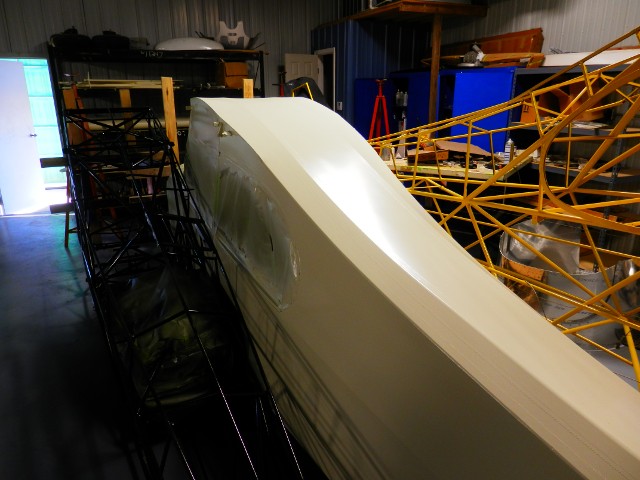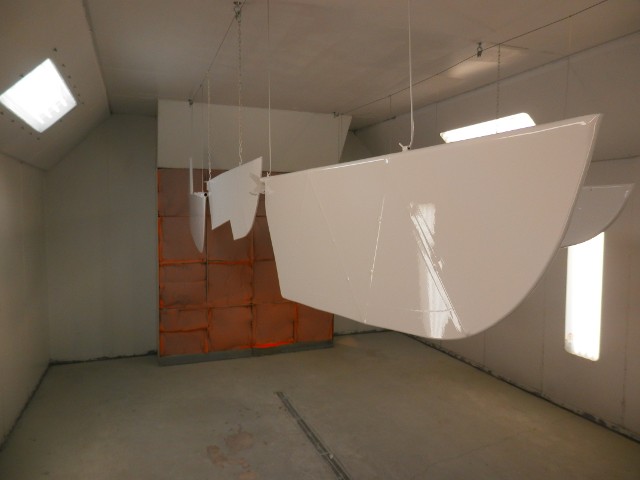 Tail feathers and ailerons shot with base color, trim will be orange.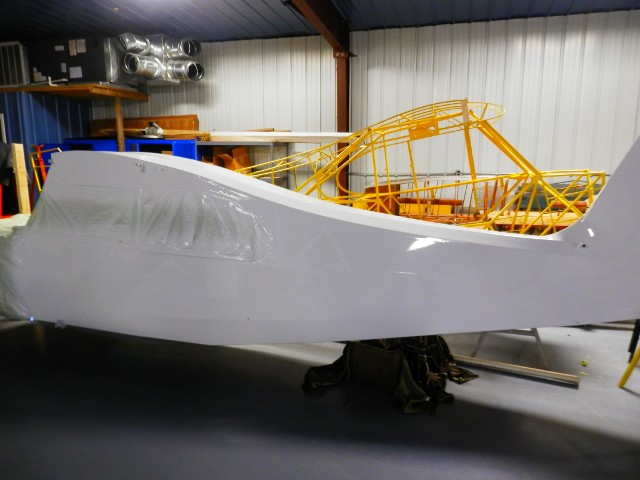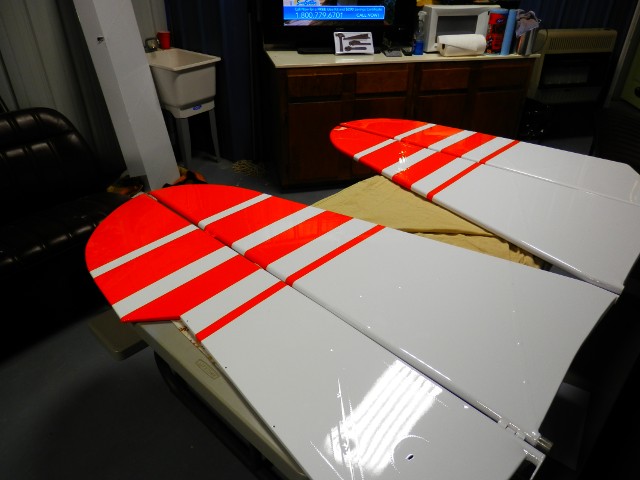 Stabilizers and elevators finished.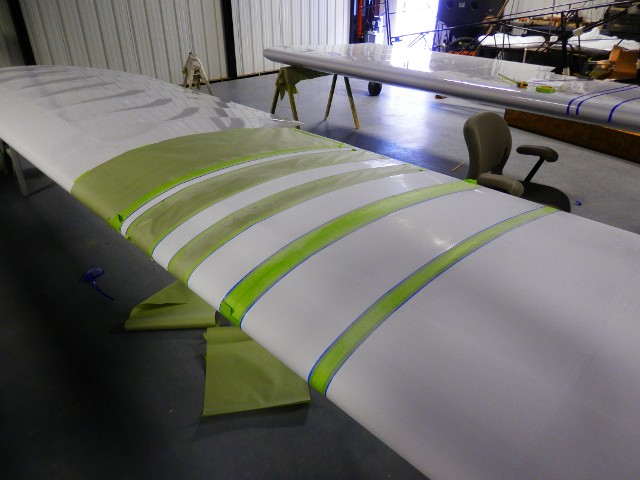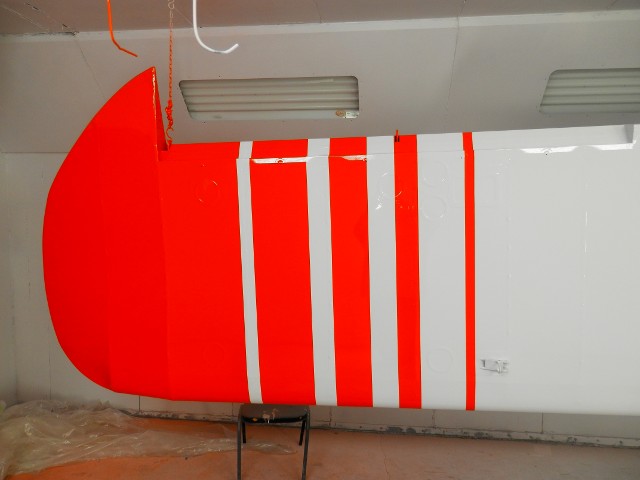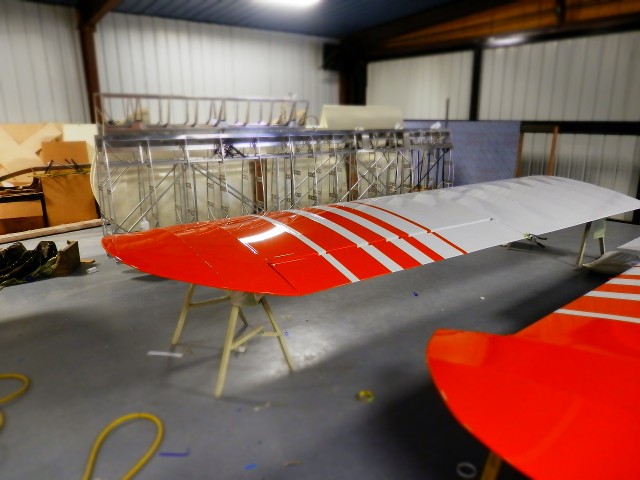 Finished product with aileron installed.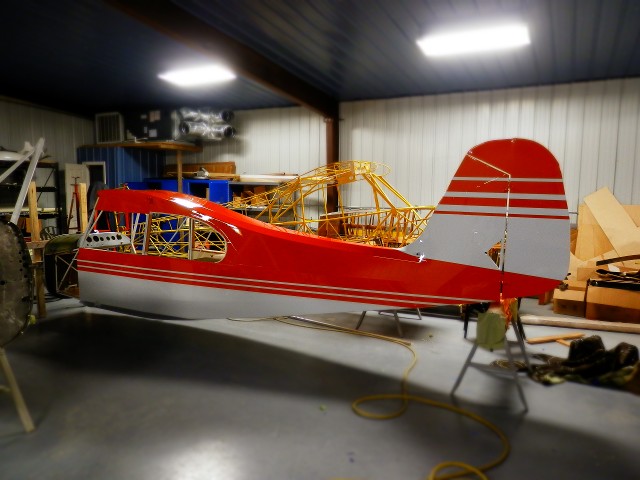 It needs N-numbers to dress up the side of the fuselage.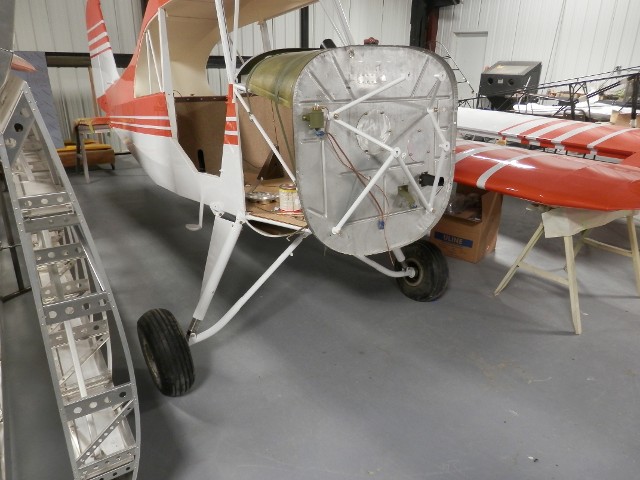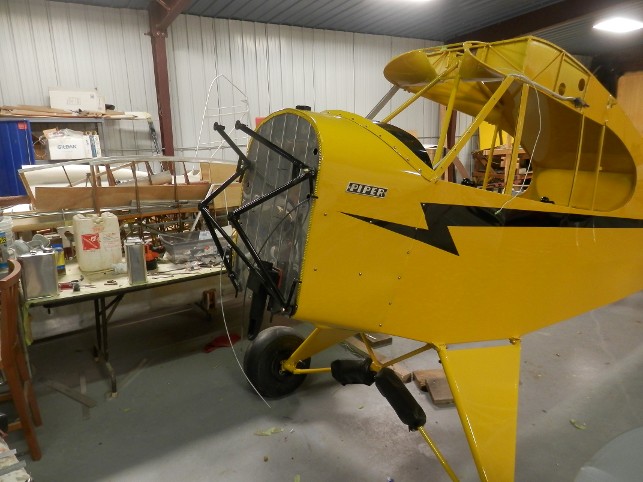 Boot cowl and engine mount are on for good, engine is next.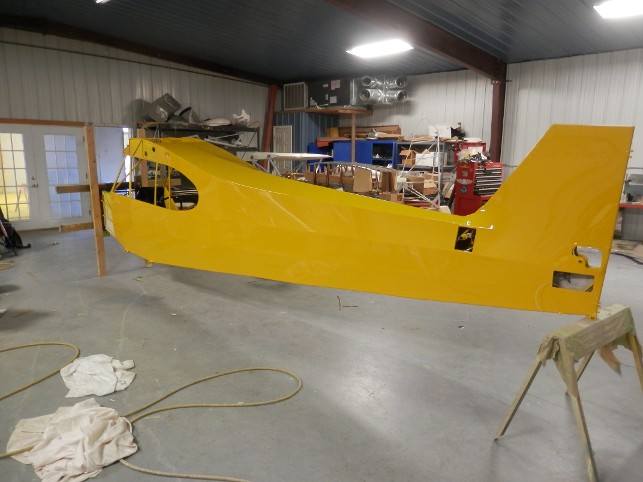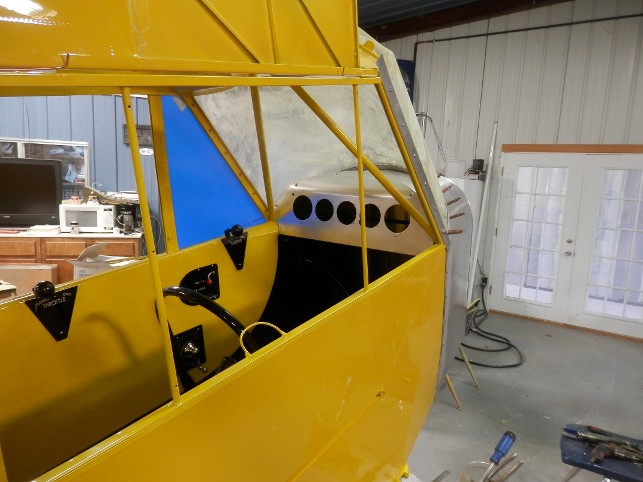 Fitting the dash and windshield.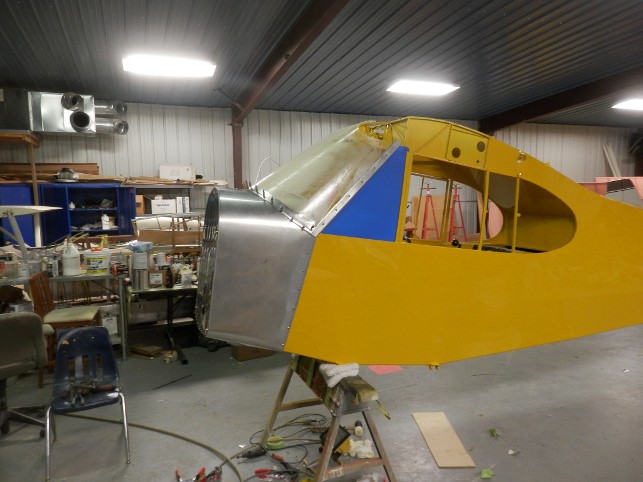 New Univair boot cowl with stainless firewall.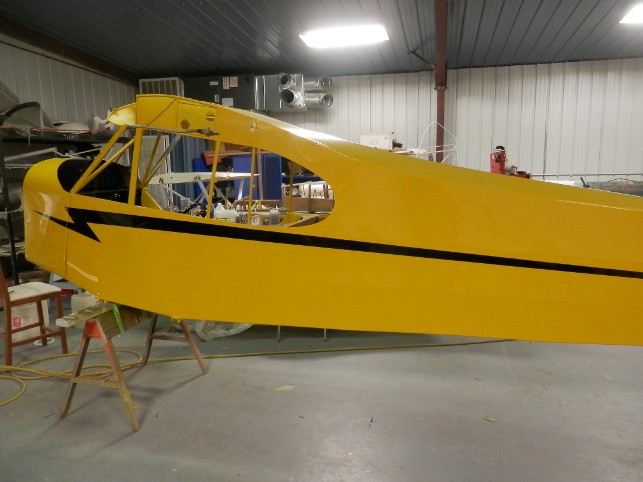 Boot cowl painted and the classic lightning bolt is on.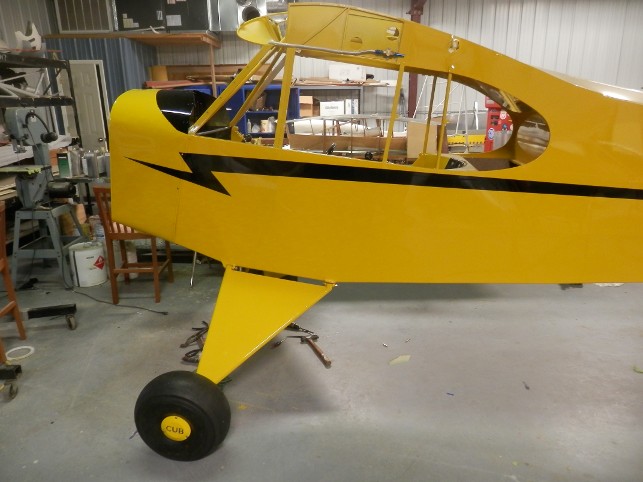 One step closer to completion.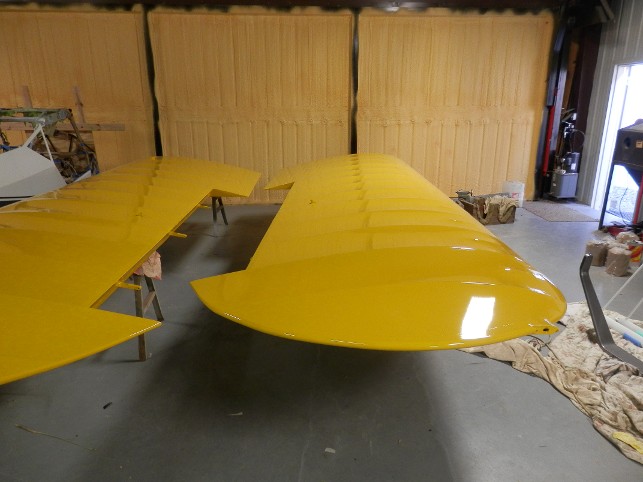 Final coats of paint on the wings, next are the 24 inch n-numbers.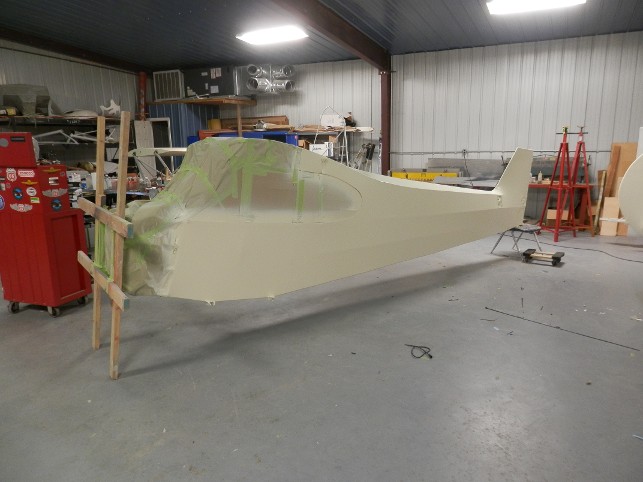 Primer is on, base white is next.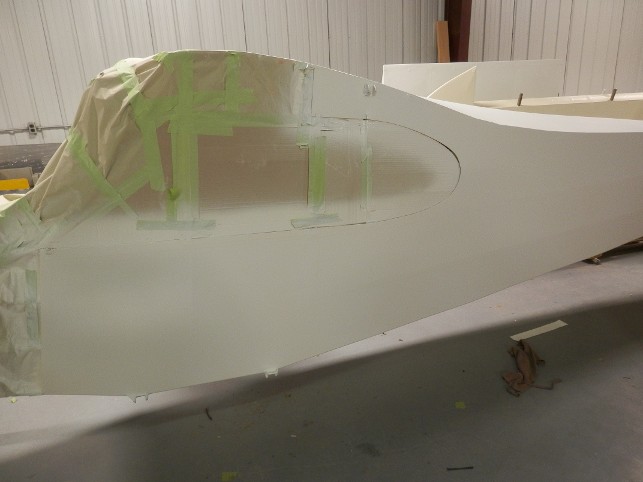 White is on, and sanded. Waiting on cooler weather for the yellow. 105 degrees is not good painting weather.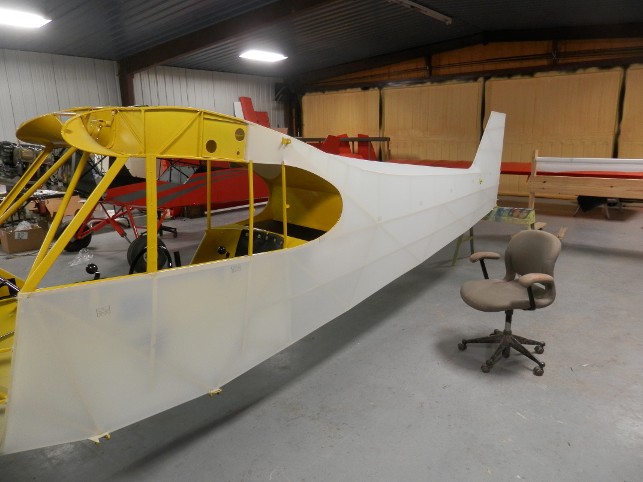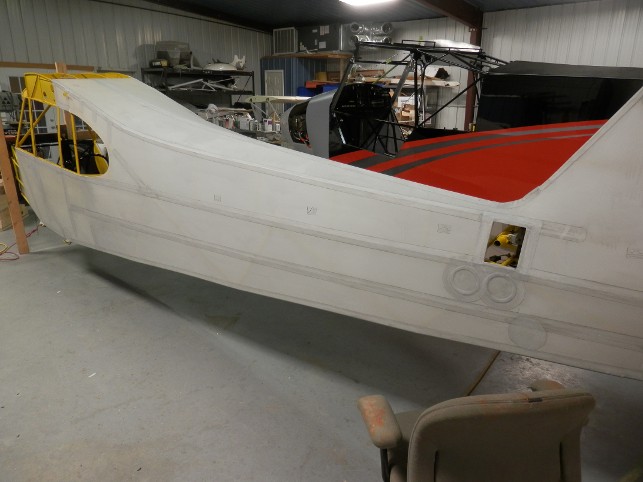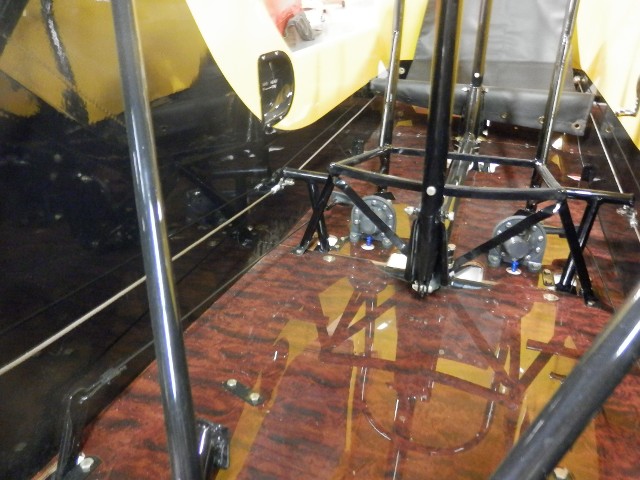 Installing the seats and controls.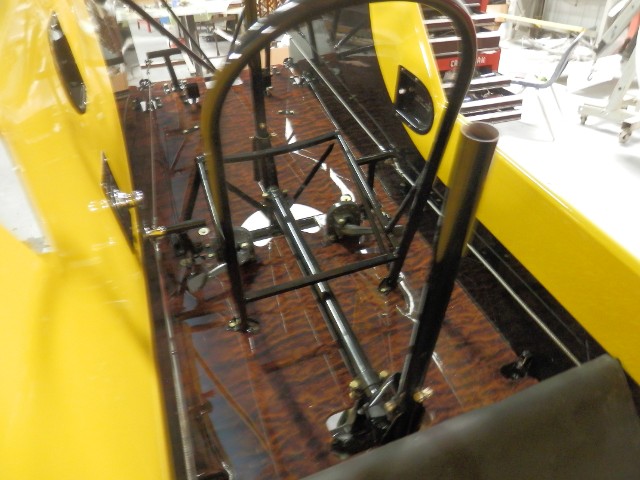 Starting to look like an airplane.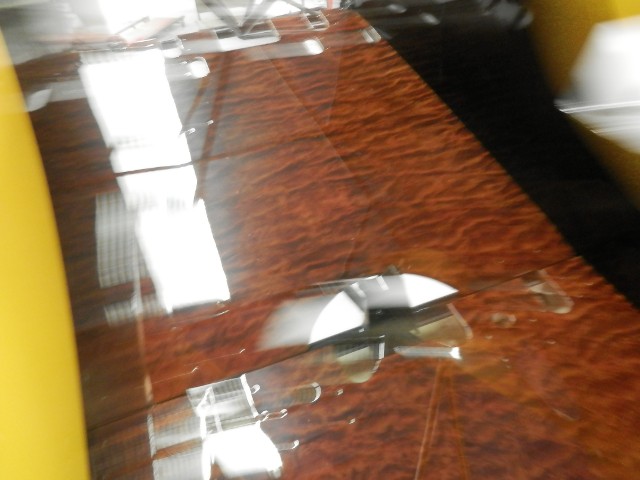 Floorboards are done, 22 coats of clear to make them look like this.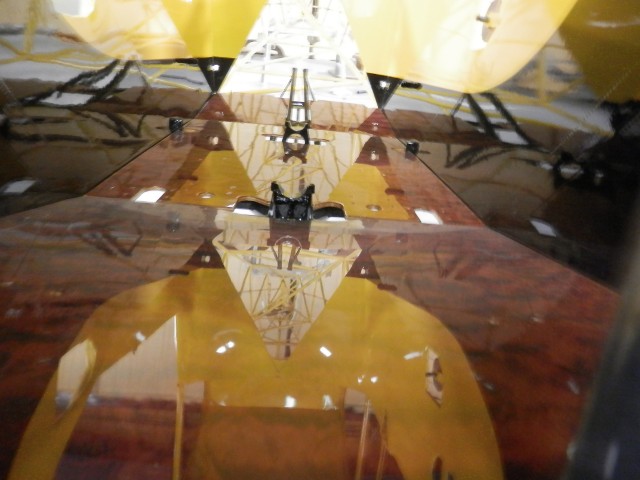 The shine is 1.25 miles deep.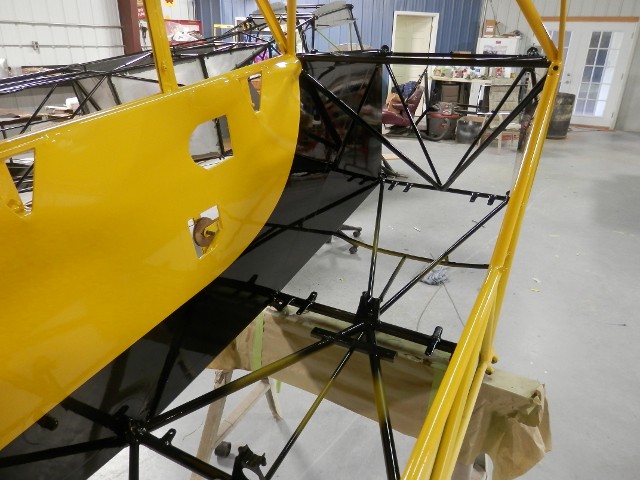 Final coat of yellow done, and the black.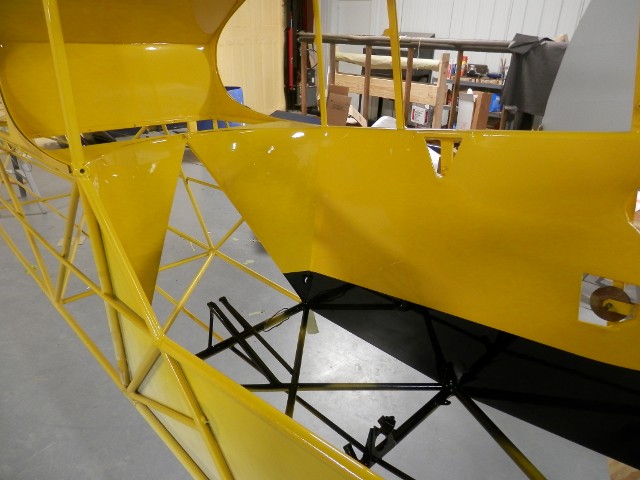 As soon as the floorboards are cleared, the control system will be installed.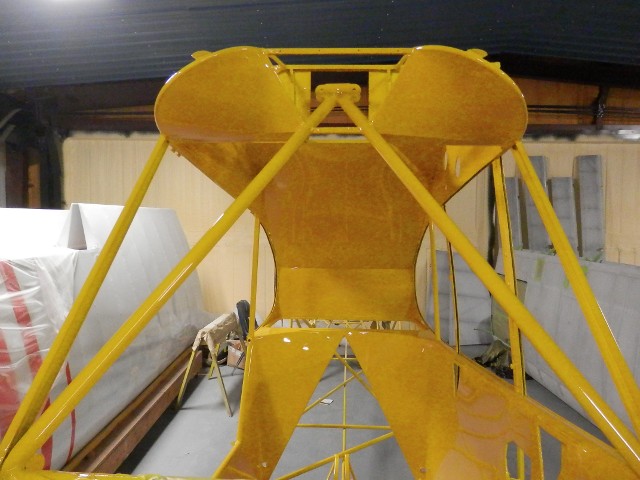 First two coats of yellow.
One more sanding, then the topcoat.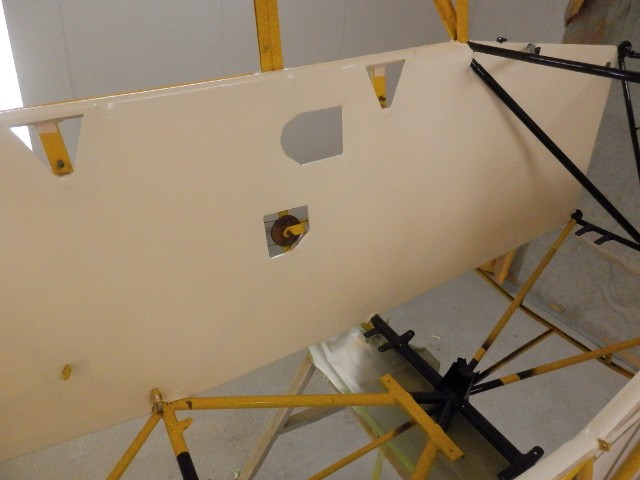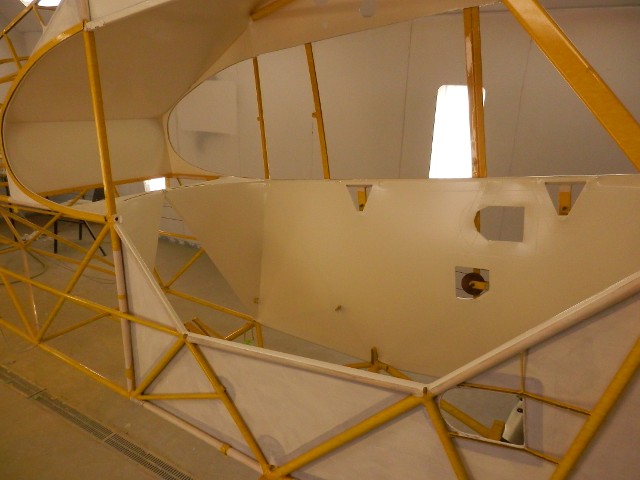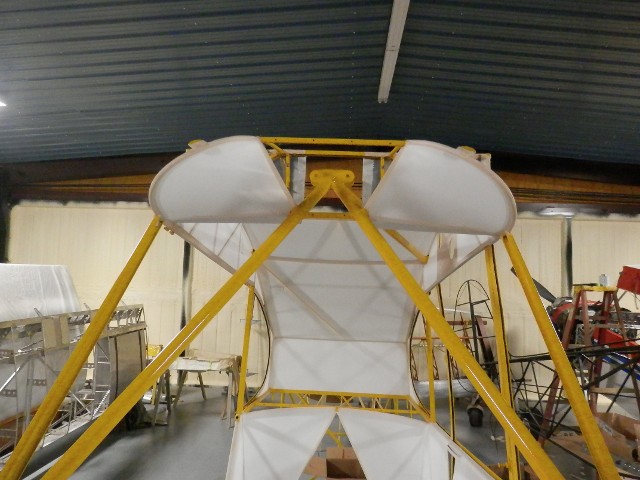 Wing roots and eyebrows done.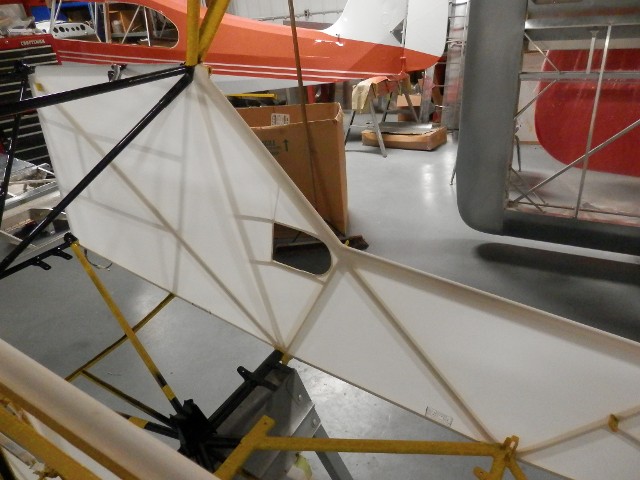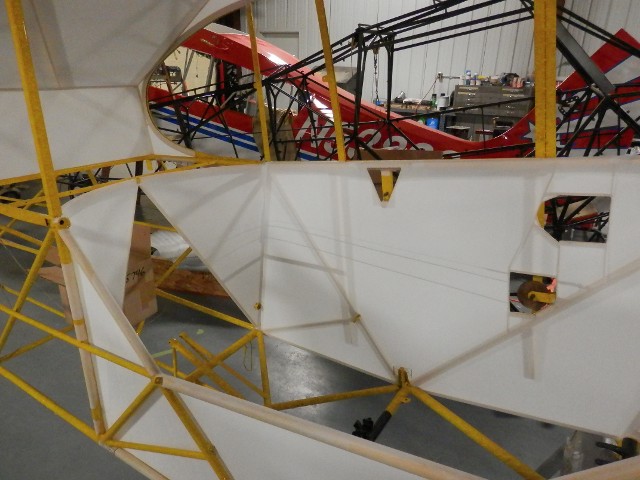 Left side panel. Baggage compartment has to be in before the last 2 pieces above the seat round are installed.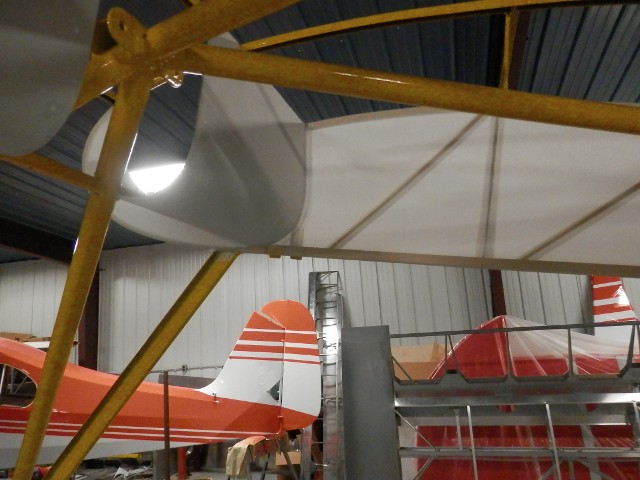 Root to eyebrow transition. Done little different than normal so it doesn't pull away in the corner. Don't bother asking, trade secret.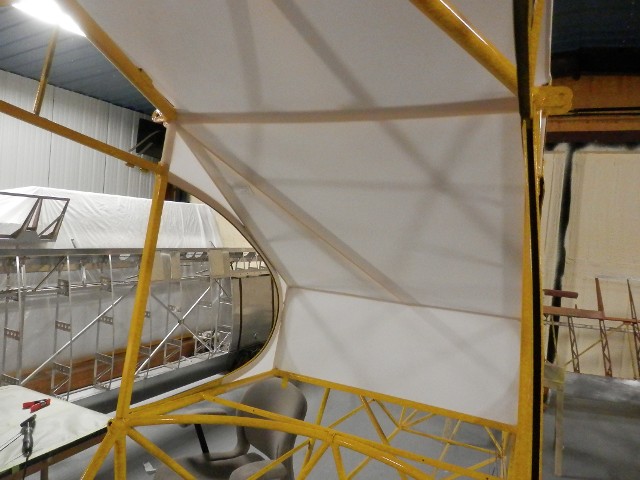 Starting the interior on Terry's cub.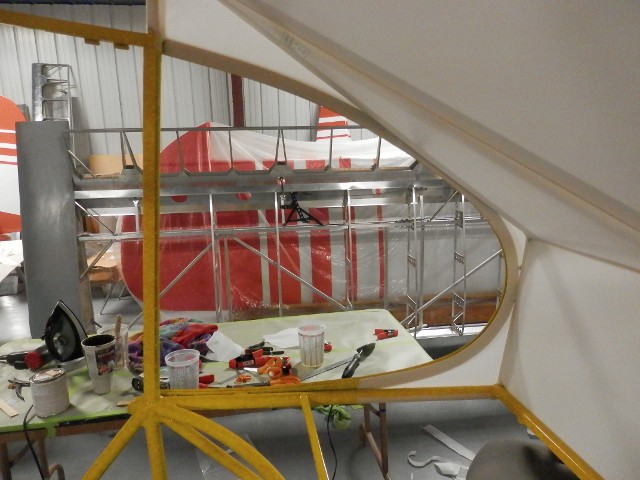 Terry had purchased a pre-sewn envelope for the interior. I didn't like the way it fit, so I'm going old school.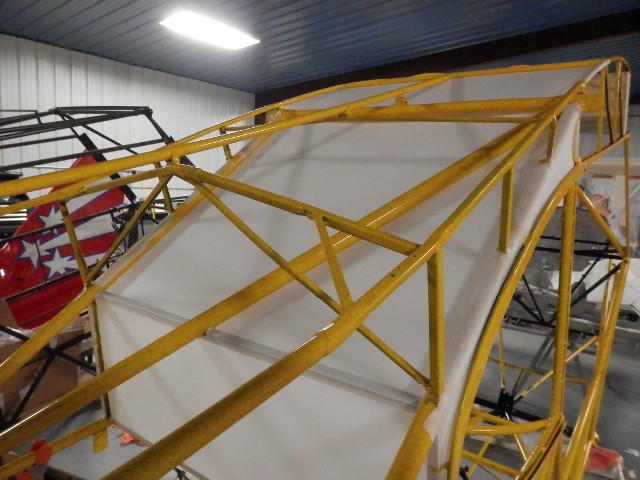 Installing a J-3 interior is not a fast process.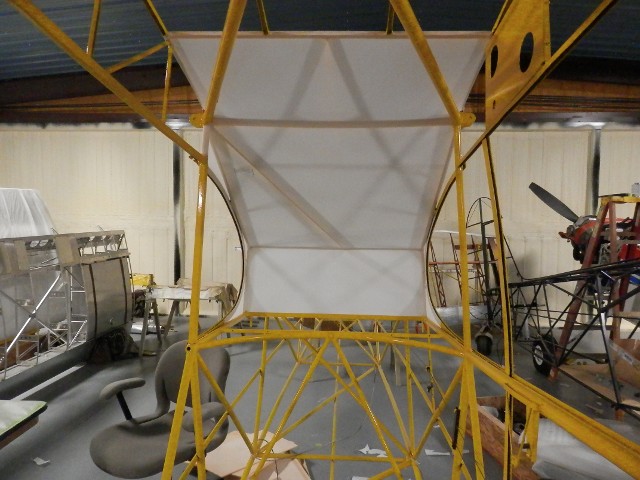 The time is worth it though. I have seen many J-3 interiors done wrong or just plain bad.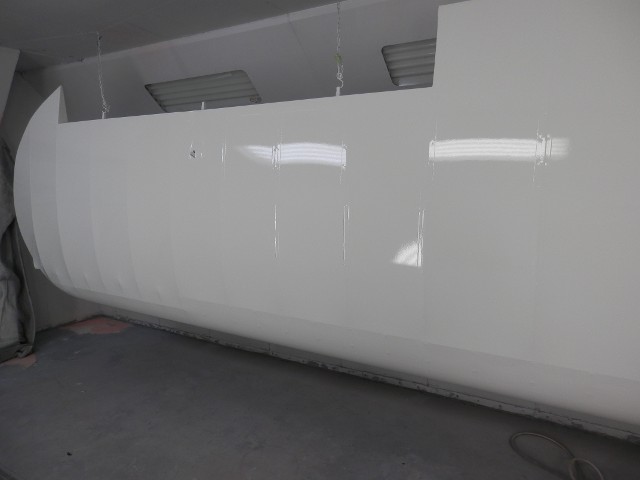 Terry's J-3 wing in base white.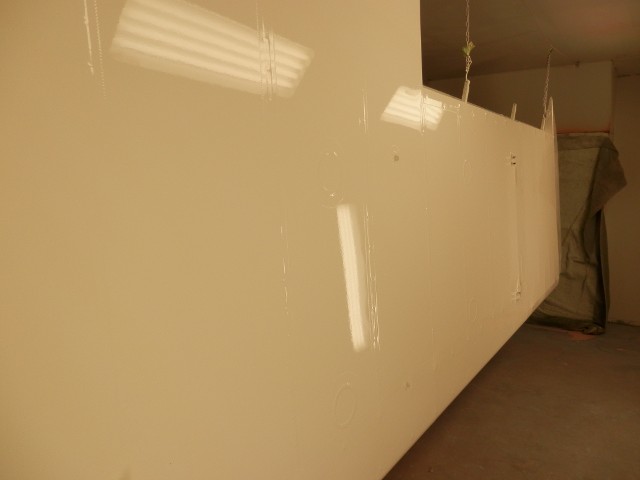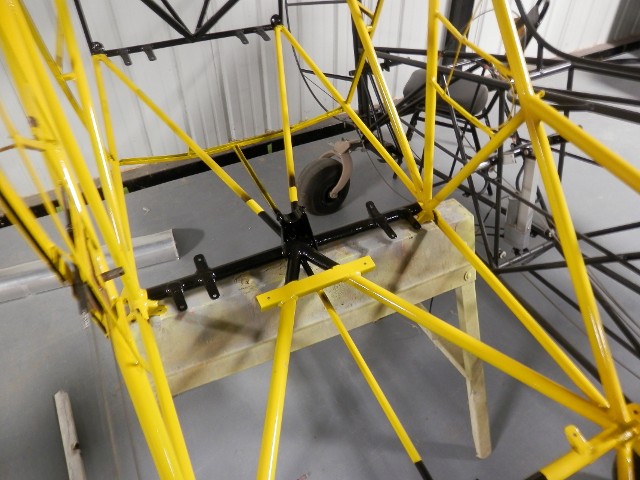 Fuselage is now ready for fabric.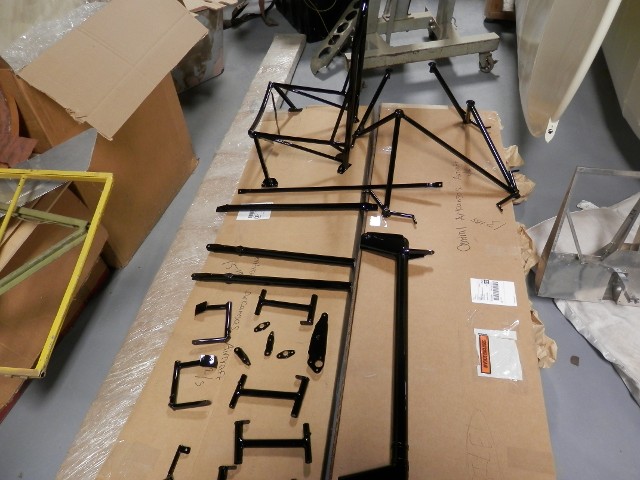 J-3 parts freshly painted.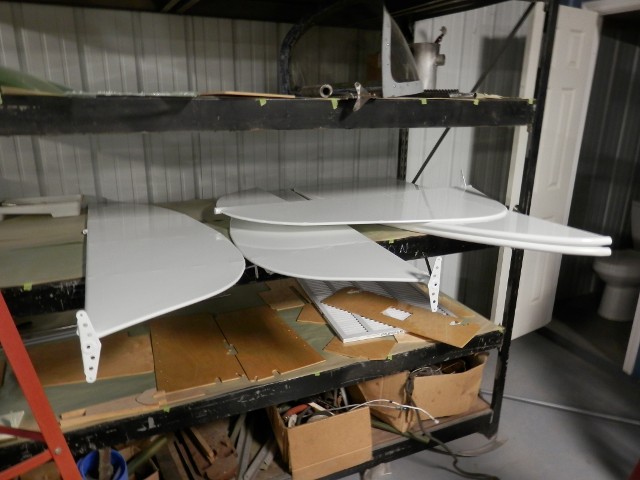 Tail group in base white. The only way to make the yellow match is to first paint everything white.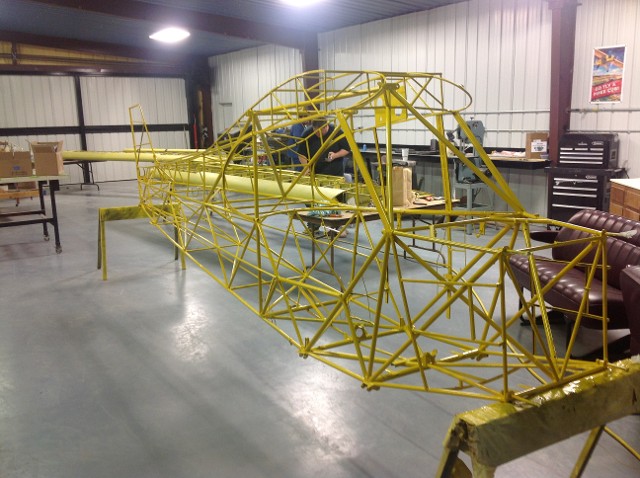 J-3 undergoing restoration. Fuselage freshly painted after repairs.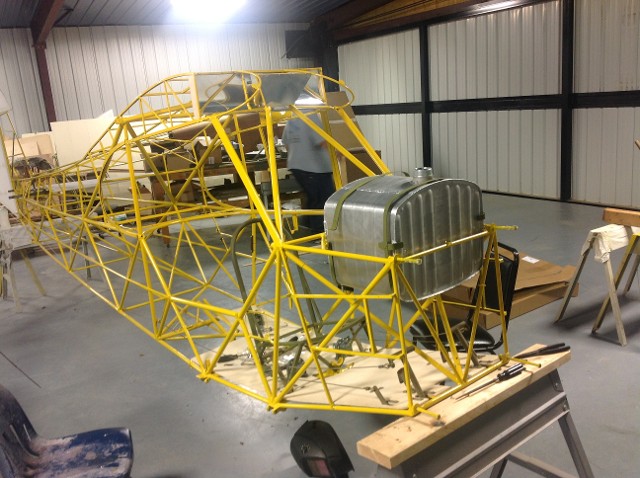 Fitting floorboards, fuel tank, seat, rudder and brake pedals.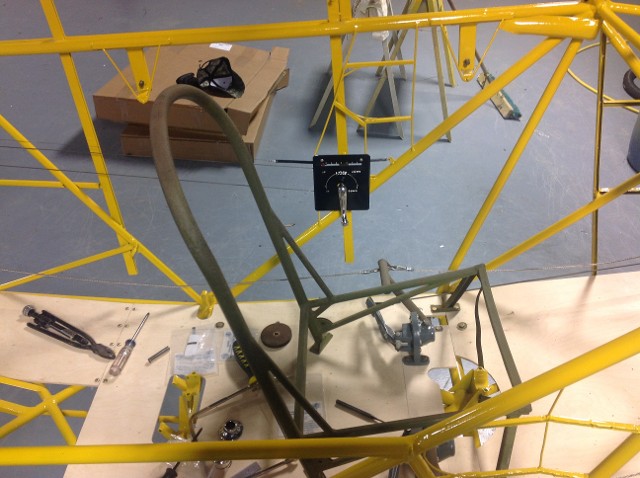 Trim cable fitting and adjustment.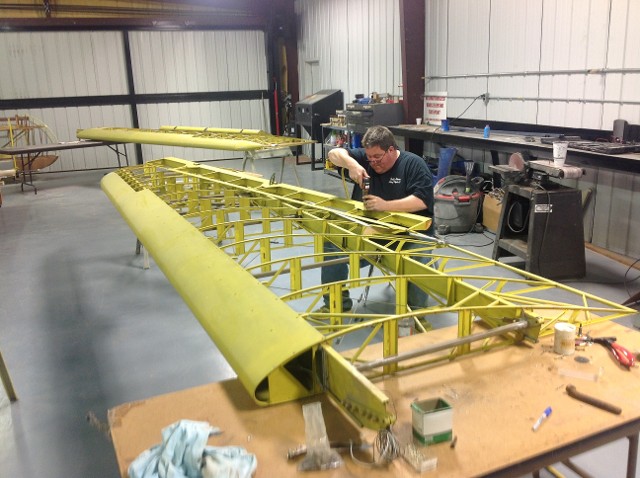 Fitting aileron before covering. Making sure all the gaps are right.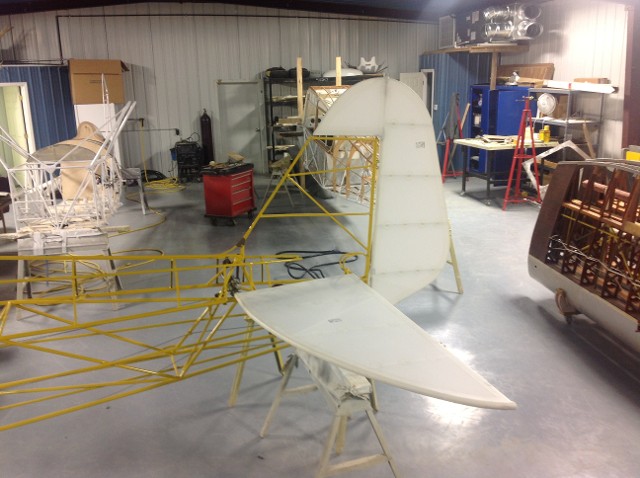 Installing jackscrew, checking fit of new cables.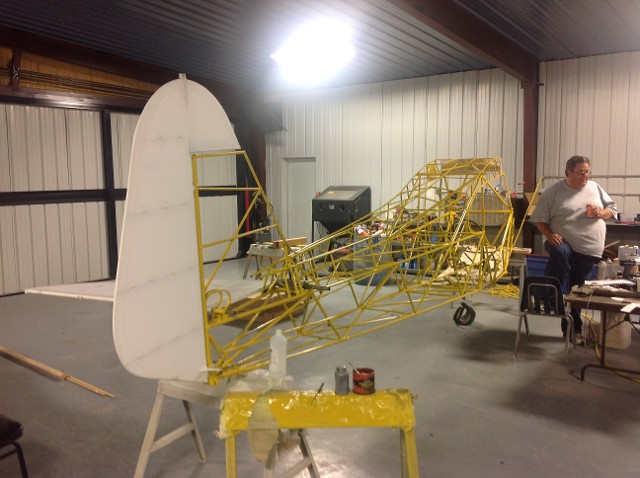 Taking a break, discussing how Robbie will get a beatdown if he doesn't leave me alone.....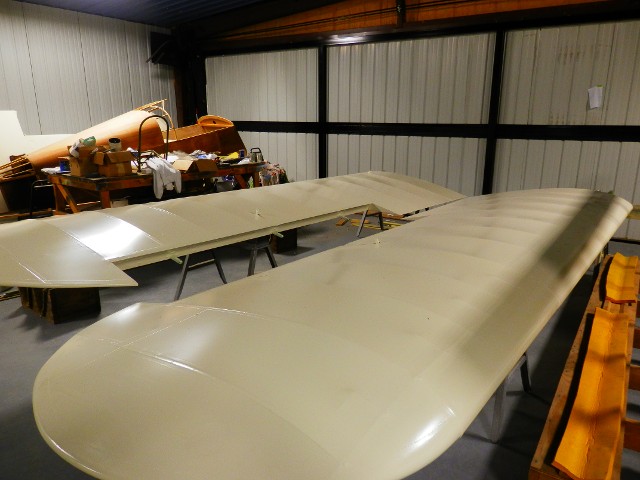 Wings are primed. Next they will get a coat of white, then final coats of yellow.